"It's a Buyer's Market" Say Consumers on U.S. Housing Industry
Whether or not it's actually the case, many Americans believe that right now is a good time to buy a home, results from a recent Gallup poll revealed.
An overwhelming 69% of Americans believe that it's a good time to purchase a home according to the poll, while that percentage has stayed relatively stable since 2009.
When it comes to consumers' perceptions of the housing market's health, that gender, class and geography played a major roll in people's attitudes. While both a majority of men and women believe now is a good time to purchase a home, 74% of the men polled felt that way versus 64% of women. Meanwhile, those living in the Southern region of the United States were also less likely to believe it was a buyer's market, while those in the West were more likely to feel that way.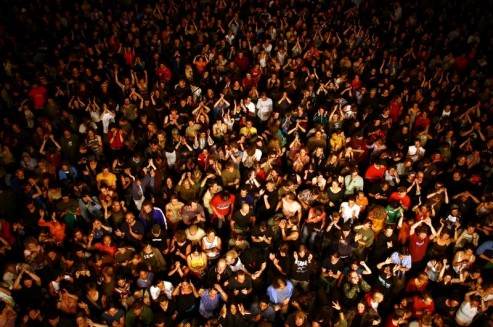 Those earning over $75,000 were also more likely to believe now is a buyer's market, according to Gallup's poll. Here's how those poll results broke down:
| Demographic | Percentage |
| --- | --- |
| Men | 74% |
| Women | 64% |
| East | 67% |
| Midwest | 72% |
| South | 64% |
| West | 75% |
| Earn less than $30,000 Annual income | 50% |
| $30,000-<$75,000 | 73% |
| $75,000 + | 86% |
Roughly the same percentage of Americans believe that home prices will increase as those that believe that home prices that decrease—regardless of their demographic.
The fact that both mortgage prices are low and housing prices are on the decline is perhaps the main reason why most Americans believe that now is a good time to purchase a home. Despite this, there are still a number of factors that could get in the way of Americans realizing their home-owning goals, the poll concluded.
For one, mortgage financing has become extremely difficult to obtain without close to perfect credit. Mortgage origination company Freddie Mac indicated on its website that its average borrower had a FICO of 755. In addition, the short term risk of home values declining, high unemployment rates and still low consumer confidence also stand in the way of many consumers' dreams of homeownership.
Freddie Mac provided $412 billion in liquidity to the housing market to finance 1.8 million single-family homes and 350,000 multifamily rental housing units in 2010.
Gallup's poll, which has a 4% margin of sampling error, was conducted between April 7 and 11 and included a random sample of 1,077 adults aged 18 and over living in the continental United States.
Check out: Fed Proposes New Rules for Mortgage Underwriting
Read: Fixing the Broken U.S. Housing Market
Ask a Question