Fed Meets To Discuss The Future
Tomorrow will be a day that will make financial history as the Federal Reserve will hold it's first-ever public conference. The Fed plans on publicly discussing the outcome of a meeting taking place today.
The importance of tomorrows conference can not be emphasized enough, as the economy rides on the words of Fed Chairman, Ben Bernanke. The conference is set to take place on Wednesday, April 27 at 2:15 p.m., and the committee statement is scheduled for release at 12:30 p.m. of that same day.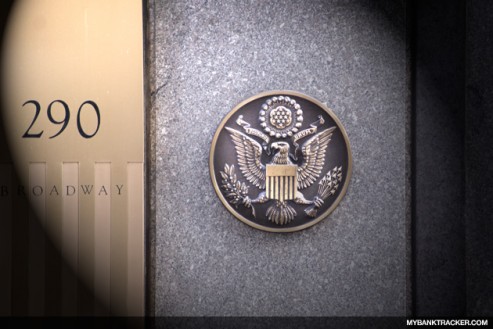 The conference will be mainly in the form of a Q&A session but Bernanke is expected to prepare a short opening statement. The focus of the meeting will be to discuss the policies of the Federal Open Market Committee, more specifically the quantitative easing program.
The Fed is reaching the end of it's second phase of quantitative easing (QE2) and is expected to have all purchases completed by mid-year.
Catch up on: Fed Opts for Quantitative Easing, Bond Purchases
The QE2 program has gotten a lot of criticism since it was officially announced in early November. Many critics worried that the Fed purchasing $600 billion worth of bonds from the Treasury may cause hyperinflation, a big risk of quantitative easing.
Another much awaited takeaway from the meeting will be the projections for the 2011, 2012, 2013 years. Their projections will include forecasts for future unemployment figures, growth and inflation.
Check Out: Quantitative Easing Risks in the Spotlight
Bernanke's goal for going public with a conference for the first time is to promote transparency in order to build up consumer confidence. Some critics believe that Bernanke will not have much more to add to the statement set to be released two hours before the conference. Other, even more skeptical critics, think that Ben Bernanke will dance around the important issues and focus on more unrelated budgetary plans.
No matter how Bernanke plans to handle the first-ever open Fed conference, he will be closely watched. For up-to-date information and a statement summary, check back with MyBankTracker.com tomorrow as we cover the event.
Ask a Question