Having Three or More Checking Accounts Is Not Uncommon
Having a second checking account—or more—may seem excessive for the average banking customer, but there are many reasons for people to have more than one checking account. There are 66% of MyBankTracker.com readers that also agree one is not enough.
Roughly 66% of respondents to a brief poll on MyBankTracker.com said they had two or more checking accounts.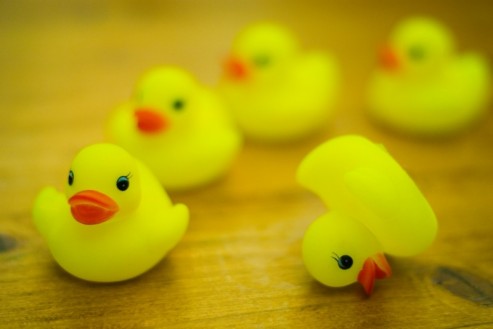 The majority of individual banking transactions are conducted through checking accounts because checking accounts offer so many services — making them the financial hubs for many consumers.
Customers in a simple financial situation will find little purpose in opening a second checking account, let alone a third or fourth checking account. But, 33% of respondents said they have at least three checking accounts while another 33% said they have two checking accounts.
Read: 4 Reasons to Open a Second Checking Account
While the poll did not ask for the specific types of checking accounts held by respondents, there are a multitude of reasons to having extra checking accounts.
Here are common reasons why someone may have three or more checking accounts:
Taking advantage of bonus cash offers. Banks tend to offer a cash bonus when new customers open a checking account – often ranging from $50 to $200. Customers apply for a new checking account knowing that they'll never use it and that they intend to cancel it as soon as possible.
Having joint accounts with family members. Spouses can have their own individual checking accounts and have a joint checking account. Parents may be joint account holders in checking accounts shared with their children.
Chasing returns on rewards checking accounts. Most basic checking accounts do not bear interest, while those that do often require large balances. Rewards checking accounts offer yields as higher than 4% APY when the requirements are met.
Having a business checking account. In addition to managing other personal checking accounts, customers may also have a business checking account to handle the finances of their small business.
Another 32% of respondents said they possessed a single checking account. Less than 3% of respondents said they did not have a checking account at all.
What are your reasons for having two or more checking accounts? Let us know in the comments below.
Ask a Question