Bank of America Introduces New Credit Card Interest Rate Changes
Beginning this summer, Bank of America (NYSE: BAC) will be rolling out a new penalty interest rate for credit card customers that fail to make prompt payments on their credit card accounts.
Bank of America, the largest U.S. Bank by assets, will begin charging a new penalty fee that could reach as high as 29.99% for certain customers who miss payments, according to the bank's spokeswoman Betty Riess, who spoke with MyBankTracker.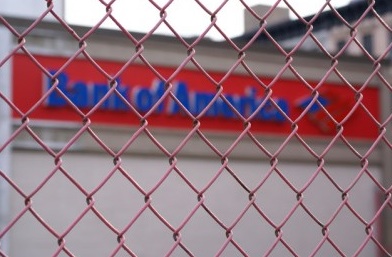 Customers can expect to receive letters in the mail with full details of the Bank's plans this month.
The fee will only be charged to certain customers after a review of their accounts, said Riess, adding that those chosen to receive the new penalty fee will receive 45 days advanced notice. The new fee will only be charged on new transactions, she added.
According to Riess, Bank of America hasn't charged a penalty interest rate on its credit card holders since the Credit CARD Act was enacted. Bank of America also hasn't raised the rates on its existing credit card balances for customers that are more than 60 days late on a payment since the law took effect, Riess added.
Bank of America Overhauls Fees and Rates to Keep Up With Feds:
Bank of America announced in February that it would be applying a new $59 annual fee to the accounts of certain credit card holders, which affects just 5% of the bank's credit card customers that are considered "high risk." Those considered for the new fee include credit card customers that those that make late payments, have lower than average FICO scores, have maxed out their credit card balances. The bank's high-risk customers already pay about 14% on their credit card balances.
Read: Bank of America To Charge New $59 Credit Card Fee
The Credit Card Act of 2009, placed limits on the ways credit card companies are allowed to charge fees in ways that included restricting finance fees to $25, prohibits inactivity fees, and allowing card issuers to charge just one fee at a time. In the event of a rate change, customers must also have advanced notice before the change occurs. Credit card customers that do experience rate changes are also entitled to reevaluation of their situation after six months.
Learn: How to Avoid Bank Fees and Credit Card Fees
Ask a Question