Bank of America to Increase MyAccess Checking Account Fee in May
Bank of America customers who have a MyAccess Checking account will be faced with an increased monthly account maintenance fee and stricter fee waiver requirements.
Bank of America (NYSE: BAC) will be raising the monthly account maintenance fee on its MyAccess Checking account to $12.00, up from $8.95. The change will be effective starting with statement cycles beginning on or after May 24, 2011, according the personal schedule of fees.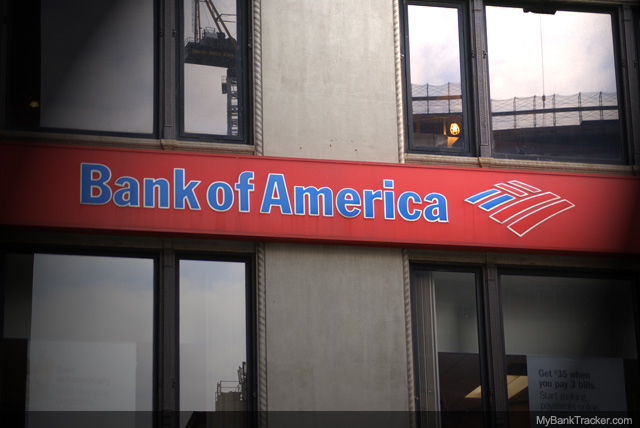 Currently, MyAccess Checking customers can avoid the $8.95 monthly fee if they have at least one direct deposit posted to the account per statement cycle or maintain an average daily balance of $1,500. This will change as well.
Also effective on May 24, 2011, the amounts direct deposited to the account must be of $250 or more in order to waive monthly account fee (the current rule doesn't stipulate a minimum amount).
Don Vecchiarello, a spokesman for Bank of America, said in an email, "Our MyAccess account is significantly more valuable today in terms of products, services, and access than it was two years ago when we last increased the monthly fee. Given this fact, we believe it is appropriate to make a pricing adjustment."
Improvements made to the MyAccess Checking account in the past two years include: text and mobile banking, proactive notification account alerts, envelope-free deposit-image ATMs, and McAfee Security software for 12-months.
New BofA Checking Accounts Coming
The largest U.S. bank has been testing a new set checking accounts and fees in Arizona, Georgia, and Massachusetts since January. The MyAccess Checking account is no longer available to customers in the test states.
Read: New Bank of America Checking Fees & Checking Accounts for 2011
Instead, customers in these states could open a Bank of America Essentials, eBanking, Bank of America Enhanced, and Premium Checking accounts with monthly account fees ranging from $6 to $25. The plan was to roll out these checking products across the country in the second half of 2011.
"Though MyAccess customers may eventually be migrated to one of our Customers Solutions (currently being piloted in AZ, GA and MA), it could be over a year before any changes take place," said Vecchiarello.
Current MyAccess Checking customers have been notified of these upcoming changes back in March.
Ask a Question