Need a Job? Chase Is Hiring in Central Ohio
Chase Bank has plans to add up to 1,000 new workers to its mortgage-servicing business in a move that will expand its reach as the largest private employer in the Central Ohio region.
Chase Bank (NYSE:JPM) announced its job expansion plans earlier this week, stating that the workers it brings in will assist struggling homeowners around the country. The new employees are expected to occupy a new 123,000 square foot space located in Gahanna, Ohio.
Frank Bisiagnan, CEO of Chase Home Lending and Chief Administrative Officer JPMorgan Chase, said in a statement that the Chase's expansion in the Central Ohio market was "part of [Chase's] extensive efforts to help customers who are facing financial difficulties."
Becky Stinchcomb, mayor of Gahanna, also expressed her excited about Chase's expansion plans.
"We are proud that this expansion will lead to so many new jobs for our city and that Chase will quickly become one of Gahanna's largest employers," said Stinchomb. "This project demonstrates how our continued commitment to infrastructure investment makes Gahanna an attractive location for businesses and job growth despite the challenges facing our nation's economy."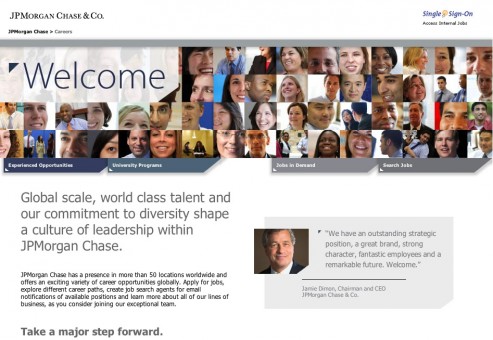 Chase Expands in Ohio and Beyond:
Chase previously announced its plans to add up to 12 branches in Washington State by the end of 2011, which would bring the total number of Chase branches in the state up to 250.
To date, Chase bank has 17,000 workers located in the Central Ohio region, and 289 branches and 870 ATMs and 20,500 across the state. The bank previously announced its plans to add 1,150 jobs in Columbus—the third largest deposit market in Ohio—back in 2009. As of this past January, JP Morgan Chase controlled just 19.22% of that market behind Huntington National Bank (21.82%).
If you're in the market for a job and think Chase could be the right employer for you then you can apply for one of the new positions online.
Read: Chase Just Keeps Growing and Growing
Learn: Chase Adding 100 Branches in California
Ask a Question