Sony Answers Questions After PSN & Qriocity Hack
After all the worries surrounding the massive security breach that Sony PlayStation suffered where some 77 million members of its Playstation Network had their personal information harvested by hackers, including name, address, and possibly credit card numbers, a Q&A came out to address the most important issues.
A lengthy Q&A that Sony posted on their blog concerning the massive hack has updated users on the situation so be sure to read it if you were compromised. Among the answers, here is some pertinent information: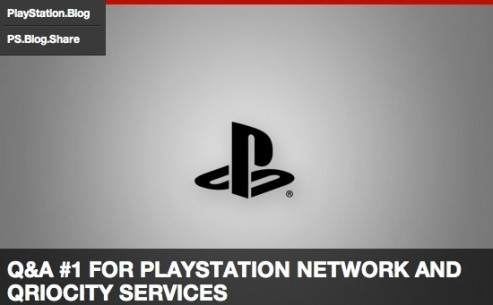 Sony says that this was a malicious attack on their system and they are working with law enforcement to find those responsible.
The entire credit card table was encrypted and there is no evidence that credit card data was taken – but it isn't impossible.
Credit card security codes (the three digit numbers on the back of the card) were never requested by Sony, so could not be compromised.
Review past emails from "DoNotReply@ac.playstation.net" which will tell you the first and last four digits of the card attached to the account so you know which card to look after.
As mentioned in our previous article covering the breach, review your account statement for suspicious spending both online and at the end of the month. One user commented that when they mentioned PSN to their bank, the bank canceled the card and sent a new one.
They are also initiating several measures that will significantly enhance PSN's security and its users' personal data, including moving their network infrastructure and data center to a new, more secure location. They are also working on a new system software update that will require all users to change their password once PlayStation Network is restored. They expect to have the PlayStations Network and Qriocity up and running by some time next week although most people are a bit more critical.
Ask a Question