The Less You Spend on Mom, The More You Love Her
Don't panic quite yet; Mother's Day is next weekend, so now is the time to start planning. Honestly, Mother's Day should be called: I-totally-forgot-and-need-to-find-the-nearest-flower-store-NOW day, but I have given you ample time to start planning, and will even start the gift brainstorming process.
I have been through many Mother's Days' and have noticed a pretty big pattern; The less I spend on Mother's Day the more my mother appreciates her gift. My gifts have ranged from sending her favorite flowers, to going in on an exclusive spa package.
The equation for a perfect gift: Spend time researching who your mother is as an individual, and add some of yourself to the gift. Now, I know that not all people are artistically minded so creating a gift out of nothing may be difficult. Here are some ideas for those who want to make a sentimental and memorable Mother's Day Gift.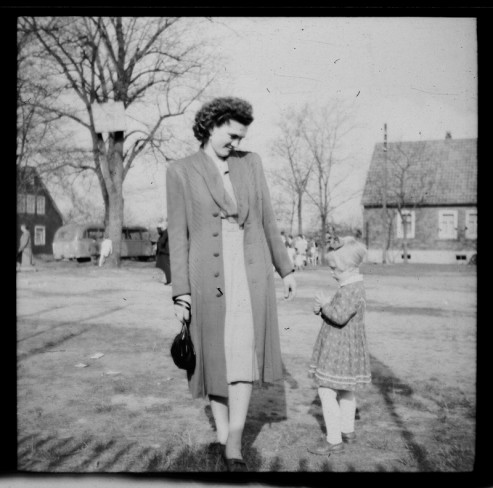 Say Cheese!
I think so far my Mother's absolute favorite gift I have ever gotten her was a "professionally" done photo of me and my younger brother. In order to save some dough, I used my friend who had a photography background and had the photos printed up myself.
What Made it Special: I had the photos taken at our childhood home—which added the special twist on traditional professional photos. When my mom saw the gift it was sob-fest 2010 in our house, needless to say she was very touched.
Total Cost: My friend used his nice film and camera equipment, the film cost about $27. I decided to give him $50 for all his help. Printing up photos with the Walgreens Photo center cost $3.19 (and they currently have a 25% Mother's Day Sale when you use code: APRIL25) for a 3×5 and an 8×11 photo print. The plain black 8×11 frame cost be about $8.
The total cost ended up being around $61.20, or $30.60 each.
Special hint: Go in on a gift with your siblings, its cheaper and parents always love to see their children bonding to achieve a goal.
Dear Mom Subscription
One thing that I recently started doing is writing handwritten letters to friends and family across the country. I like writing (clearly) and everyone loves getting letters.
Buy your Mother a stationary set with some of the envelopes already addressed and stamped. For a nice added touch, write-up a 'fake subscription' to a monthly letter from you for a year.
What Makes it Special:This Mother's Day gift does not just show your appreciation on one day, but it continues for as long as you want. This gift is particularly good if you do not live near your mother or cannot be with her on Mother's Day.
Total Cost: A book of 20 stamps will cost you $8.80 whereas a stationary set can cost you anywhere from $10 to $30. You will be paying a total of anywhere from $20 to $40 but it will keep a smile on your mom's face for months to come.
DIY Brunch
According to studies conducted last year about 55% of gift givers treat their mother to brunch or a special outing. Sharing a meal with your Mother is a great way to take a little break and tell her how important she is to you. Sometimes though, the hassle of finding a place and getting a reservation can outweigh the meal.
What makes it special: Cooking the meal yourself will show you put in more of an effort than just pulling out the wallet. The best part about brunch is it's pretty hard to screw up! How hard can cooking a few eggs be? If you need a little help in the kitchen here is a great article for brunch meal ideas.
Total Cost: Depending on whether or not you are serving wine or mimosas and how many you are cooking for brunch can run you anywhere from $20 to $75.
I truly believe that Mother's Day is a lot like finding that hole-in-the-wall burger place. It takes a lot of time and planning and very little actual cash for a big outcome. The more you invest into creating a meaningful gift, the less you will have to spend. I'm curious: What's the best Mother's Day gift you've ever given? Let me know in the comments:
Ask a Question