First, Read 111 Pages of Checking Account Disclosures
Opening a checking account online only took 10 minutes of your time because you didn't read the account terms and disclosure documents. Otherwise, the process should have taken much longer (depending on reading speed).
The mystery of why customers feel deceived when they get hit with an overdraft charge has been solved – they failed to dissect the 111 pages of account disclosures before signing the application.
That was the median length of the checking account disclosures found at any of the 10 largest banks, according to a report by the Pew Health Group, the health and consumer-product safety division of The Pew Charitable Trusts.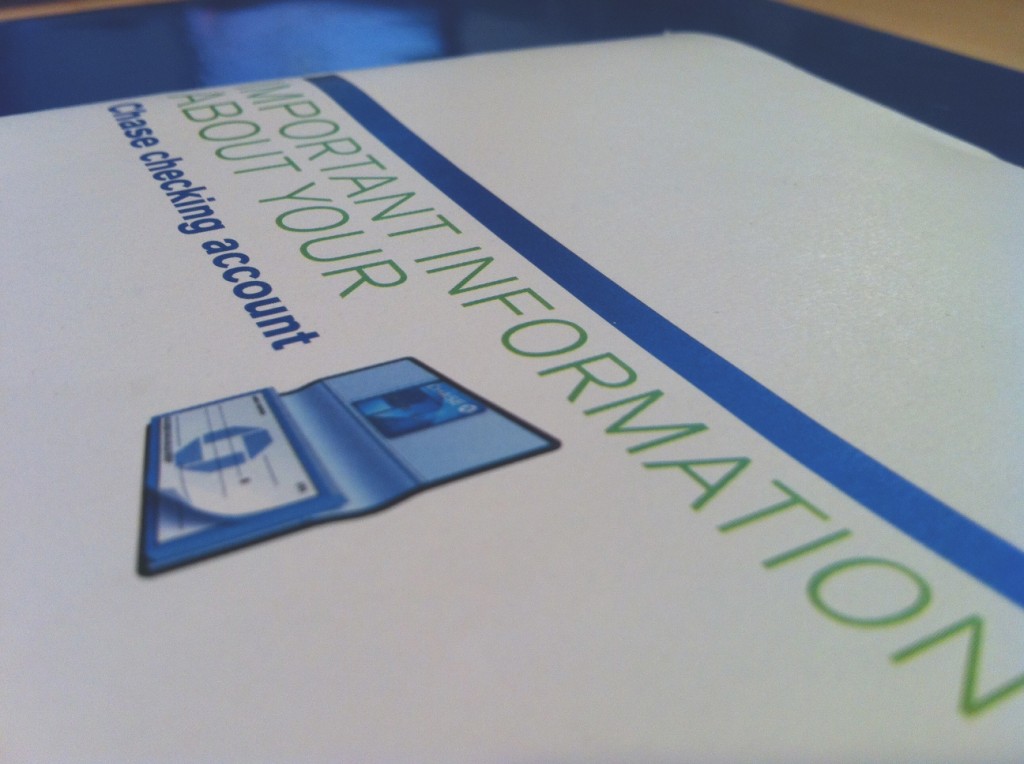 "It is exceedingly difficult for the average consumer to find the basic information needed to either select a checking account or to responsibly manage the one they currently have," said Shelley A. Hearne, managing director of the Pew Health Group.
… Americans will pay $38.5 billion in overdraft charges in 2011…
Due to information overload and lack of transparency, consumers are susceptible to "hidden and potentially dangerous risks."
Despite federal regulations requiring consumers to opt-in for overdraft protection programs, the group estimates that Americans will pay $38.5 billion for overdraft charges in 2011, up $18.6 billion since 2000.
Read: Nearly Half of Consumers Choose Overdraft Fee Opt-In
Since October 2010, the study researched over 250 types of checking accounts available at the 10 largest U.S. banks, which collectively assume approximately 60% of deposits nationwide.
The study also found that: customers were not fully provided with information regarding the costs of overdraft options, overdraft penalty fees are disproportionate to the median size of the overdraft amount, and more than 80% of accounts had either binding mandatory arbitration agreements or fee-sharing provisions where the customer had to pay the bank's losses, costs and expenses in a legal dispute.
The order in which bank processed transactions were highlighted as a predatory practice. Banks tends to maximize fees collected through overdraft charges by posting withdrawals before deposits and posting the largest withdrawals first. Some banks have been called out for this practice and have started making changes to their policies.
Read: Citi to Reduce Potential for Overdrafts By Processing Smaller Checks First
Based of its findings, the Pew Health Group recommends that lawmakers require simplified disclosures regarding account terms, conditions, overdraft options, fees and closely scrutinize the processing of deposits and withdrawals and the agreements for dispute resolution.
Without 111 pages of drawn-out financial babble, customers will get a better understanding of their checking accounts, resulting in a smarter consumer.
Have you read your checking account terms and disclosures?
Ask a Question