Can Facebook do anything wrong? Even when the social network mammoth has had missteps it seems the public forgets them as quickly as they update their status. Now Facebook is infiltrating another digital field: Advertising.
comScore Inc., a leader in digital marketing research and its success rates, has released figures today showing that Facebook accounts for 31% of all the ads presented to U.S. Internet users.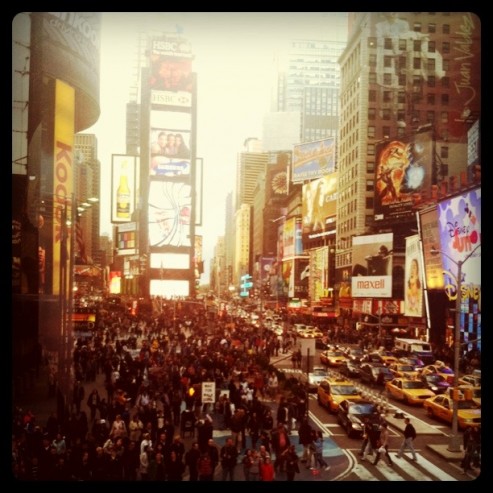 Of the 1.11 trillion ads created for online users, Facebook accounted for 346 billion of them, beating out Yahoo! (112 billion), Microsoft (53 billion), and AOL, Inc. (33 billion).
In the press release Jeff Hacket, comScore executive vice president highlighted the amount these ads are costing advertisers, "We are now seeing more than one trillion display ads delivered every single quarter and nearly 300 individual advertisers spending at least $1 million a quarter on display, numbers which underscore just how large and vibrant the online medium has become. And it's not just about the volume but about the quality of the advertising experience that can be delivered as we see continued investment in compelling, high-quality creative that helps cultivate long-term brand equity."
The display advertising market has been steadily growing throughout the past few years, starting out at 944 billion in 2009, then jumping 15% to 1.08 trillion in just a year. The market saw gains again this year as Q1 ended at the afore-mentioned 1.11 trillion.
The comScore also found that 293 advertisers spent around $1 million on display ads throughout the quarter delivering 1 billion display ad impressions.
| | Total Display Ad Impressions (MM) | Share of Display Ad Impressions |
| --- | --- | --- |
| Total Internet : Total Audience | 1,110,448 | 100.0% |
| Facebook | 346,455 | 31.2% |
| Yahoo! | 112,511 | 10.1% |
| Microsoft | 53,592 | 4.8% |
| AOL LLC | 33,454 | 3.0% |
| Google | 27,993 | 2.5% |
| Turner Network | 18,050 | 1.6% |
| Fox Interactive Media | 11,697 | 1.1% |
| Glam Media | 10,207 | 0.9% |
| CBS Interactive | 9,208 | 0.8% |
| Viacom Digital | 9,051 | 0.8% |
Not only does Facebook out score all the other companies in terms of ad impressions, but the company saw a huge 15% increase from Q1 of 2010. So what does this mean for you?
How Facebook Makes Money
Although Facebook is a free networking tool, they are clearly a huge money-making corporation. Although they have branched out by creating Facebook credits and charging for various upgrades such as games, virtual goods and the gift shop the breadth of their business lands in advertising as made obvious above.
With the quick growth in ad impressions, some analysts are now expecting the Facebook IPO to jump from $50 billion to $100 billion. Though many investors are eagerly awaiting Facebook to announce it's IPO, there has been no official word of going public from the company.
Ask a Question