Post Office to Sell and Deliver Gift Cards
The U.S. Postal Service is looking for ways to branch out to offer more services as they struggle to keep up in the age of technology. Their latest attempt at increasing revenue is by offering gift cards at the actual office to be bought and sent in one move.
Since prepaid gift cards have become so popular, the USPS will begin selling them to consumers in June with the ability to mail them on the spot as a gift.
Do not be confused; these are not gift cards to be used for buying stuff at the post office. Rather, these are "open loop" cards not specified to one particular merchant and will include American Express, Visa, Discover and MasterCard, which can be used at any store. The goal is to allow people to conveniently buy and send a gift card loaded with a specified sum of money in the mail, while also boosting revenue for the post office. The proposal calls for a two-year test, with about 2,000 post offices selling the cards.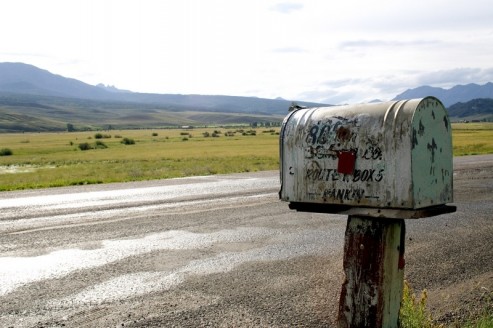 The Cost
Currently, the Postal Service plans to sell cards with fixed values of $25 or $50 and variable cards with values of $26 to $100. The variable value cards differ from the fixed amount because the buyer can designate his or her own dollar amount as long as it falls between $26-$100.
These cards also differ in value, the fixed amount card has an additional fee of $4.95 and the variable card is $5.95. The cards will have to be purchased from a clerk and will be activated once bought.
Why Gift Cards
In an increasingly mobile world where most of the mail is sent electronically, the post office is always looking for new innovative ways to earn revenue. They are tapping into the gift card market because there is still a certain etiquette in gift sending. Receiving a $25 gift card from an iPhone bump for example would demean the gift and does not seem like something that will happen in the near future. Thus the post remains the most civilized way to send a gift, other than perhaps delivering it in person.
While some are skeptical that this may be just another failed campaign by the postal service to sell goods that one can find in Walmart for cheaper, the National Retail Federation estimates that more than three-quarters of consumers purchase at least one gift card during the holiday season so the USPS is relying on established social norms, as well as people's laziness, to make money.
Would you buy a gift card from the post office and send it to a friend? Tell us in the comments section below.
Ask a Question