California Lawmakers Spearhead Fight to Protect Online Data
California could be the first state in the union to pass legislation that, if enacted, would prevent companies from collecting personal information from them online without their consent.
The bill, called the "Do Not Track" bill, passed through the state's Senate Judiciary Committee in 3-to-2 vote late on Tuesday afternoon and will now move forward for consideration in the Senate. If passed by the state house, then the law would be the first in U.S. history to give consumers the right to request their information not be collected.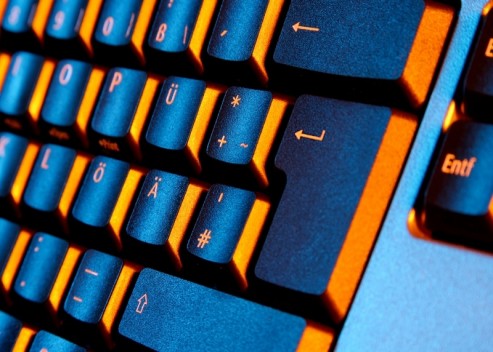 The new bill would allow California residents to send "Do Not Track" messages to websites conducting business in the state, and require such websites to honor those requests if it passes through California's legislative house. The "Do Not Track" bill was first introduced by Sen. Alan Lowenthal (D-Long Beach) and would require the state's Attorney General Bill Lockyer to adopt the regulations no later than July 1, 2012.
Consumer Watchdog, which is sponsoring the bill, applauded the California legislature's efforts while the organization's Privacy Project director John M. Simpson said in a statement that the state is "leading the way in protecting privacy rights."
"Consumers should have the right to choose if their private information – from shoe size, to health concerns, to religious beliefs – is collected, analyzed and profiled by companies tracking activities online" continued Simpson. "Do Not Track is the simple way for consumers to say 'no thanks' to being monitored while they surf the web."
Google, Facebook Oppose "Do Not Track"
Already, Microsoft's Internet Explorer, Mozilla's Firefox, and Apple's Safari are soon expected to roll out mechanisms that can allow customers to send out "Do Not Track" messages, who Chrome—Google's browser—has opposed the legislation though they aren't necessarily required to honor the request, according to the watchdog group.
Facebook is also reportedly opposing Lowenthal's online privacy crusade, saying the law would negatively impact its targeted-advertising initiatives and mimics the purpose of an industry-sponsored organization called the Network Advertising Initiative, which allows consumers opt out of dozens of ad networks.
Interestingly enough, Facebook didn't appear on the list of NAI's participating networks, which included Google and Yahoo.
News of an online bill that would protect the online privacy of American consumers couldn't have come at a better time, particularly with the recent attacks that hackers have launched on some of most prominent U.S. companies. On a national level, both senators John McCain (R-AZ) and John Kerry (D-MA) are working together to pass a consumer privacy bill that would provide consumers with the ability to control how their personal information is collected online.
Check out: Kerry-McCain Senate Bill Introduced to Protect Consumer Internet Privacy
Ask a Question