Bank of America Eliminates $10 Threshold in Overdraft Policy
Bank of America will become stricter with its overdraft policy as customers will begin facing a $35 overdraft item fee whenever the account balance falls under $0.
Bank of America (NYSE: BAC) is notifying checking account customers that it will be making changes to its overdraft policy. Starting June 27, 2011, the $35 overdraft item charge will apply regardless of the amount overdrawn.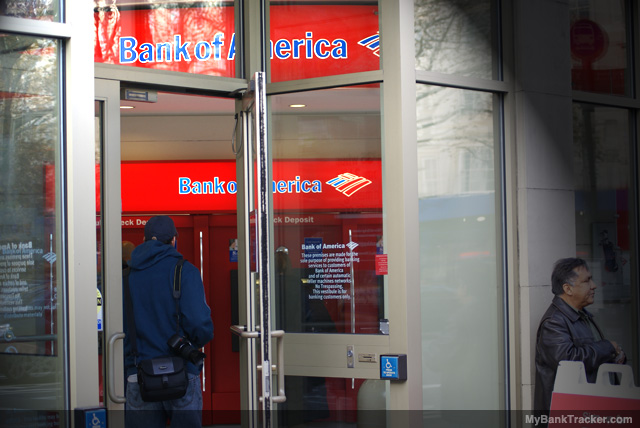 Currently, customers whose accounts are overdrawn by less than $10 at the end of the day will not get hit with overdraft item fees and overdraft protection transfer fees.
But, in June, the largest U.S. bank will revert to charging a $35 overdraft item fee for each transaction that results in any negative account balance, effectively eliminating the $10 threshold. Bank of America's policy to not charge overdraft fess for point-of-sale transactions will be unchanged.
Bank of America consumer accounts have the option of two settings for overdrafts – the Standard Setting and the Decline All Setting.
Under the Standard Setting (applied to all new consumer accounts), BofA may approve transactions such as cash withdrawals, written checks, online bill pay, electronic payments, and other recurring transactions that result in a negative balance. Under the Decline All Setting, customers will decline all transactions except customer-authorized cash withdrawals that will overdrawn the account.
Customers who sign up for overdraft protection program can link a Bank of America savings or secondary checking account or a Bank of America line of credit. An overdraft protection transfer to cover a negative balance at the end of the day will incur a $10 fee.
The change in Bank of America's overdraft policy represents an about-face from an earlier policy revision.
Read: Chase and Bank of America Offer Relief from Overdraft Fees
Started October 19, 2009, Bank of America stopped imposing overdraft item fees when a customer's account is overdrawn by a total amount less than $10 at the end of the day and placed a limit of 4 overdraft charges per day.
While the cap on the number of overdraft charges will stay, customers will have to be slight more careful conducting transactions when they don't have enough funds in their accounts – beginning June 27, 2011.
Ask a Question