It's Better to Be 22 Than it is To Be 23
As May rolls around, everyone under the age of 22 are thinking one thing: SCHOOL IS OUT! For many graduating seniors there is an even greater cause to celebrate their upcoming graduation.
According to the National Association of Colleges and Employers, for the first time since the recession, hiring is up. Soon-to-be college graduates will be entering a job market with a 19% increase in job openings.
Just last Friday the Bureau of Labor statistics reported the addition of 244,000 jobs, the biggest job openings increase since May 2010. 2011 grads also have an upper-hand on 2009 graduates who faced a -22% drop in job openings upon graduation according to NACE.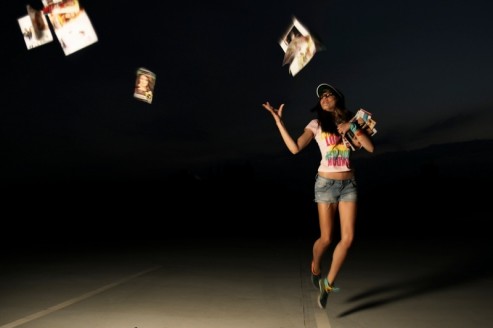 Who is Hiring?
Not only are there more jobs for the 1.6 million expectant graduates, but employers are also offering an average of 6% more in base salary. The industries that are hiring the most are energy, financial services and technology with accounting having the most positions available.
With the increase of jobs across various industries, interest in government jobs, volunteer work and attending graduate school is bound to go down, in fact NACE found that there was a significant decrease in federal government hiring. Which brings up the next point; will the increase in jobs boost millenials into adulthood?
I Don't Wanna Grow Up…
Earlier this year reports of graduates struggling to find paid positions upon graduation inundated the headlines.
The New York Times even wrote a piece titled What is it about 20-Somethings? where they ask, "Why are so many people in their 20s taking so long to grow up?" This difficult question also does not have a simple answer.
There has been a clear divergence from the traditional cycle of; going to school, graduating, getting a job and starting a family—especially with the ever-growing popularity of boomerang kids. It may seem like the economic recession of 2008 is directly to blame for these graduates who feel it is a better option to move home, volunteer in an unrelated program or take on more school, but what about the other Gen Y traits that may contribute to a lack of motivation to "grow up"?
The Millenials are known for their sense of entitlement and constant need for positive reinforcement and acceptance, which may account for their sense of laziness when it comes to looking for a job out of school. With the latest hiring reports out, it would only be natural that there will be a newly awakened drive within 20-somethings to branch out and seek financial independence from their parents. If this is indeed the case, the societal change within the current generation will see a shift in values and ambitions as the economy improves.
Ask a Question