Bank of America Will Test One-Time Overdraft Opt-In Via Text Messages
Bank of America revealed plans to evaluate customer response to a real-time overdraft feature that utilizes mobile text messages.
Bank of America (NYSE: BAC) will begin piloting a program where customers have the opportunity to approve debit card purchases that will result in negative balances via text messages.
The program was unveiled during the RBC Capital Markets financial institutions conference by Laurie Readhead, Bank of America Retail Segments executive.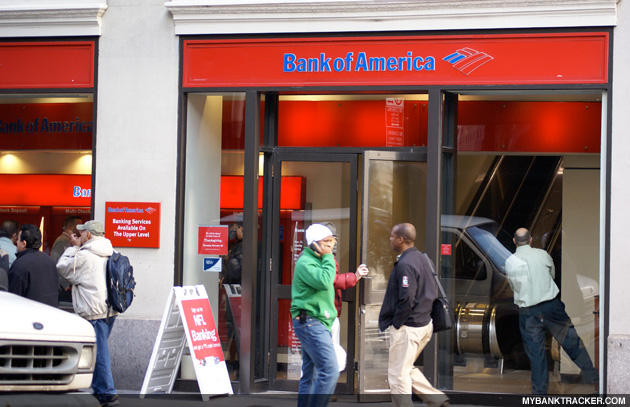 Currently, Bank of America is one of two major banks — the other being Citibank — that will decline debit card transactions resulting in a negative account balance.
Read: Bank of America Drops Checking Overdraft Fees, Will Other Bank Follows?
Under the pilot program, expected to start early 2012, customers will receive a text message immediately after their debit cards are rejected during a point of sale purchase. A customer can respond to the text message that will permit an overdraft occur in order to process the debit card purchase.
Bank of America will alert customers that an overdraft fee may be charged.
The customer's approval will apply only to the single, pending transaction – a future instance would require another overdraft opt-in via text message. In every case, customers have until the end of the day to replenish the account to avoid incurring a $35 overdraft fee.
Read: Bank of America Eliminates $10 Threshold in Overdraft Policy
"We think the text message solution is a much better approach to let the customer choose, because the customer still wants to choose whether or not they want to proceed with the transaction," Readhead said during the presentation.
"It's important to note that Bank of America has done more than any other major bank to ensure our customers are not surprised by fees," said Don Vecchiarello, a Bank of America spokesperson, in a prior email.
Pitted against the largest banks in California, Bank of America received the highest grade under the "Overdraft Protection" category in a March 2011 study by the California Reinvestment Coalition, an advocacy group for fair and equal access to banking and financial services for low-income communities and communities of color.
The case-by-case basis for overdraft approval represents a middle ground between the current Bank of America policy to decline all debit card overdrafts and a full overdraft opt-in.
How do you feel about this method of approving overdrafts? Would you like to see your bank follow in Bank of America's footsteps?
Ask a Question