Ally Bank Talks of Joining Forces With ING Direct
ING Direct has proven to be a hot commodity as there has been yet another another suitor rumored in possible talks to purchase ING Direct and it happens to be a big name competitor – Ally Financial.
Ally Financial is reportedly in discussions with competitor ING Group (NYSE: ING) to purchase ING Direct U.S.A., according to Tuesday's New York Post, citing anonymous sources.
Sources told the Post that talks between Ally Financial and ING Group were "relatively 'far along' but warned that they could still fall apart." The deal is estimated to come at a the hefty price of $10 billion.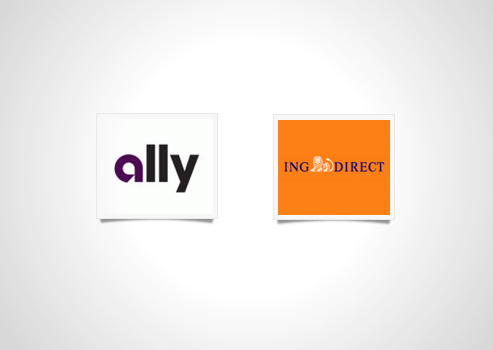 As a term to the $14 billion bailout that ING Group received from the European Union in late 2008, the Dutch parent company is required to sell off ING Direct, its popular online banking unit.
Based in Wilmington, Delaware, ING Direct has over $90 billion in assets along with 7.6 million customers. Other companies who have been interested in buying the online banking company include General Electric, CIT Group, Citigroup, and Capital One.
Read: Capital One to Make Bid for ING Direct USA
Based in Detroit, Michigan, Ally Financial reports $172 billion in assets and has 15 million customers, including its lending and insurance businesses. Ally Bank holds $72.6 billion in assets and $38 billion in deposits.
Ally Bank and ING Direct are two of the most popular online banks that have received positive remarks on their bank rates and customer service, according to customer bank reviews on MyBankTracker.com.
A takeover by Ally Bank would represent a major step in dominating the growing online banking market as new players, including American Express Bank and Discover Bank, make a run for consumer deposits. The MyBankTracker.com team will be keeping a close eye on further developments with this story, keep checking back with our 'Hot News' section to get the up-to-date scoop on happenings in the financial industry.
Ask a Question