Discover Pays $55.9 Million for Lending Tree's Loans
If being a major player in the credit card space wasn't enough, Discover Financial announced that they have purchased the loan assets from Lending Tree and it's parent company Tree.com Inc for $55.9 million.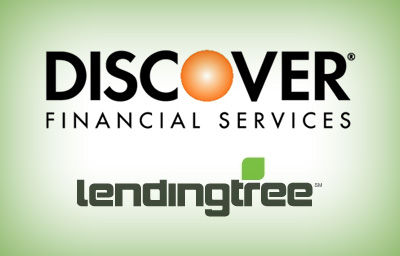 The surprising announcement came after Tree.com Inc chose to delay quarterly earnings for up to two weeks. If you are not familiar with LendingTree Loans, this online service helps find and process home mortgages. The Dow Jones reported that after a record quarter for Discover (NYSE: DFS), despite the decline in credit card revenues the move to grow the mortgage side of their business is a smart one.
As they look for new opportunities to increase revenue, the addition of a mortgage division adds a new layer to Discover Financial. Currently Discover offers include loans products, such as credit cards, personal loans, and private student loans. As well as deposit accounts (certificate of deposits, savings and Roth IRA's) with their Discover Bank division.
Discover is one of only two lenders who issue credit cards and process transactions, American Express being the other. It is this fact that allows both Discover and AmEx the ability to compete not only against Visa and MasterCard, but the banks as well.
By doing both, Discover not only collects interest on the loan is issues but the transaction fees charged to banks and merchants as well.
For Tree.com, this move allows them to become more focused on their core product of lead generation. It also help close their earnings gap as they reported a first-quarter loss.
Discover and Tree.com Inc expect the acquisition to be completed by the end of the year with apparent impact on its 2012 earnings.
Ask a Question