Plentifi Introduces First Mobile Finance Community
The greatest innovations are ground in communication. With this in mind, the MyBankTracker.com is thrilled to announce their latest push to introduce a level of peer-to-peer communication within the personal finance space: Plentifi.
In a world where convenience is key, Plentifi was created to assit a growing demand from DIY financiers. With both banks and third parties offering tools to allow consumers the ability to control their finances on the go, Plentifi adds a social aspect to this tool-to-user conversation.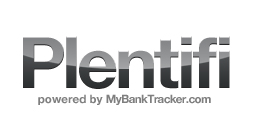 Plentifi's smart and simple interface brings users around the clock information on latest banking products, financial industry trends and everything else money-related.
Plentifi not only works as news-related feed, but it is also an open forum where users can get answers to their finance question. With easy-to-navigate user experience, Plentifi caters to all users—technologically-savvy or not.
The Plentifi iPhone App is now available for free download on the iTunes App Store with Android coming early-July.
With Plentifi the consumer constantly has their finger on the pulse of finance.
"With Plentifi the consumer constantly has their finger on the pulse of finance." says Alex Matjanec, co-founder of MyBankTracker.com. "Have a question that can' find online or don't want to read through thousands of blog posts, Plentifi is a fast and simple way to post a question and receive quality answers from users and our financial experts."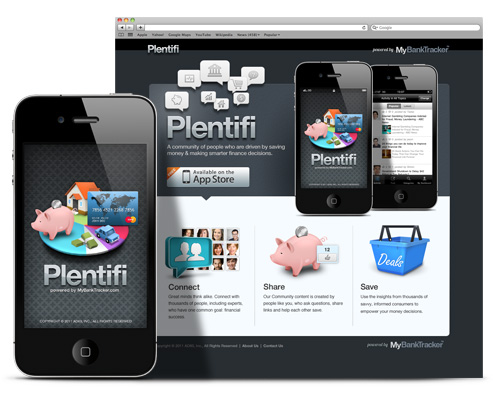 Connect. Share. Save.
The three main objectives of Plentifi are to get users to connect, share and save. You can even tailor content to your preference when by clicking 'follow' next to user profiles. Users, who prefer to keep a quiet online presence can just browse through latest and popular posts.
By using insights from thousands of informed users you will be empowered to make smarter financial decisions, consequently helping you save.
Visit the Plentifi website: www.plentifi.com to get the free App on your smartphone.
The launch of Plentifi shows MyBankTracker.com's commitment to growing a transparent conversation with the finance vertical.
For consumers who prefer to participate using more traditional methods or continue the conversation off their mobile phone can do so by visiting the MyBankTracker.com's Community, a network where people share financial advice and learn to make smarter banking decisions.
Read: MyBankTracker.com Launches Financial Community
Ask a Question