Bank of America Expands Short-Term Credit Options for Small Businesses
Bank of America® will introduce three new payment options the bank's says will provide small business owners with access to short-term credit with the swipe of a card.
Bank of America® (NYSE:BAC), the largest U.S. bank both by assets and deposits, announced early on Monday morning that it would be rolling out three new charge cards—the Business Charge™, Business Charge™ with WorldPoints® Rewards and Business World MasterCard®®—that will be available to small business customers this May.
The Business Charge™ will not charge an annual fee and offer free employee cards that allow for individualized credit limits. In addition, the card will not offer liability protection for unauthorized transactions, will provide expense management tools and spending reports and will be accepted at over 31 million locations globally. The other two charge card options will charge monthly fees that can be waived under certain conditions and include rewards programs that vary based on the specific card.
"Small businesses are the backbone of the U.S. economy. That's why Bank of America® has taken so many steps to provide small business owners with the tools, resources and opportunities they need to run their businesses more effectively," said the bank's executive of mass affluent and small business Dean Athanasia in a Monday statement. "We are doing more now than ever to understand the changing needs of our small business clients so we can provide them with the best value for their banking relationship."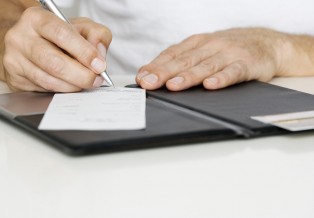 Charge Cards: Helping Consumers Manage Their Debt:
Unlike traditional credit cards, charge cards require that balances be paid in full at the end of each month,which helps consumers avoid finance charges. While charge cards require cardholders to pay an annual fee, they are a great financial tool for some because they can allow consumers to effectively control their debt by maintaining a healthy balance. In comparison, most credit cards don't charge an annual fee and allow cardholders to carry a balance that is charged monthly interest, which encourages consumers to amass debt much more easily.
American Express is the card issuer most often associated with charge cards, and currently offers four types of charge cards ranging from its Premier Rewards Gold Card from American Express to the Zync card, which is geared towards consumers in their 20s and 30s.
Read: Charge Card vs. Credit Card: The Differences
Ask a Question