Summer Vacations: The New Non-Discretionary Expense
It looks like most American consumers aren't going to let high gas prices get in the way of their summer getaway plans. Results from a new Gallup poll showed that majority of consumers will move forward with their summer vacations, and are willing to pay the higher transportation costs needed to get away.
Poll results released this Monday revealed that more than 60% of American travelers would be taking a vacation this year despite rising fuel prices, while 61% of U.S. travelers felt taking a summer vacation was either "very important" or "somewhat important." Additionally, the number of U.S. consumers planning to reduce their travel this summers stood at around the same levels as last year, or 29% versus last year's 27% rate.
While travel levels won't be hurt by rising fuel costs, don't mistake it as a willingness by U.S. consumers to spend more–it just means consumers are willing to spend less. Some 71% of American travelers know they'll be spending significantly more on transportation—a 32% jump from last May. At that time last year, the average price of gasoline hovered at roughly $2.80 per barrel, while the Department of Energy placed the current average price of gasoline as of Monday at $3.96 per gallon.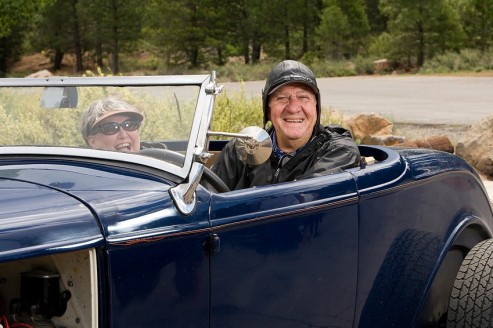 Age also played an important role in the value many assigned to summer getaways. Those between the ages of 18 to 29 placed the highest value on taking a summer vacation, while those aged 65 and older placed the lowest value on getting away. Those in higher income brackets also placed more value on summer getaways according to the poll.
Air Travel Also Unharmed by Climbing Fuel Prices:
Travel by air will also grow with the warmer weather—at least that's what the Air Transportation Association of America has to say about it. The trade organization estimated today that an average of 2.24 million Americans would travel by air this summer daily, which represents an increase of 34,000 per day from last year.
Even more surprising is that—even when taking into account inflation and higher fuel prices—the average round trip domestic flight has actually remained fairly stable over the past decade. According to the ATA, the average round-trip domestic ticket price in 2010 was $316, which is just $2 more than the 2000 average.
"It is encouraging that more people will be flying this summer, despite higher energy prices taxing the entire economy," said ATA President and CEO Nicholas E. Calio in a statement. "The trends are pointing in the right direction."
Learn: Air vs. Car Travel: Which One Is Cheaper?
Check out: Gallup: Americans Expect Gas Prices to Hit $4.36 per Gallon in 2011
Ask a Question