Sallie Mae Makes Student Loans Cheaper
College students beginning school this fall will now have cheaper lending options after Sallie Mae, the nation's largest student loan provider, announced it would be slashing interest rates on loans originated for the 2011-2012 academic year.
Sallie Mae (NYSE: SLM) announced plans to lower interest rates on its Student Option Student Loan product—one of the lowest borrowing rates in the country. Specifically, Sallie Mae is expected to drop its interest rates to as low as LIBOR + 2.00%, or 2.25% APR, and no higher than 9.875%—or an 9.37% APR.
In addition to lowering interest rates, Sallie Mae says it will also introduce a new Tuition Insurance Benefit option on its Student Option Student Loan loans. Through the option, students can now be reimbursed up to $5,000 of tuition, room and board or other qualified school expenses if they are forced to withdraw from school for certain health reasons.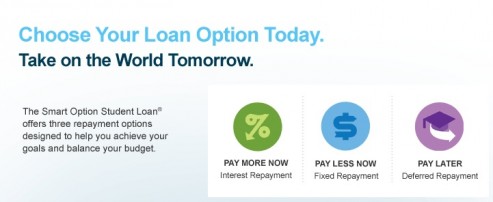 Sallie Mae's Smart Option Student Loans were born from a partnership between the loan origination company and Alpine Bank of Colorado bank last May. At the time the purpose of the new product to provide loans with shorter repayment structures to allow borrowers to get out of debt quicker, and encourage responsible payment habits.
Under Sallie Mae's Student Option Student Loan, borrowers have the option of either making interest payments or $25 fixed payments while in school. A third option involves deferring payments until after graduation. The Student Option Student Loan do not require either an origination fee or charge prepayment penalties.
Sallie Mae lowered interest rates on its Student Option Student Loan loans last May after President Barack Obama passed legislation requiring all federally backed student loans to be provided exclusively through the government. At the time, the company suggested the lowered rates would help generate up to $1.1 billion in savings for borrowers.
Learn: Is the Sallie Mae Smart Option Loan Really A Smart Option?
Discover: Sallie Mae Private Student Loans Now More Affordable
Education Expenses, Lending, On the Rise:
A joint Gallup/Sallie Mae study from last year showed nearly a quarter (24%) of students and parents planned to borrow funds to pay for higher education expenses. While the aim of Sallie Mae's Smart Option Student Loans make borrowing cheaper for students, private loans are more often than non synonymous with higher interest rates and onerous borrowing and repayment terms in comparison to federally backed student loans.
Opening a college savings account such as a 529 college savings account is one of the best ways to ensure that you meet at least some of your students financial needs once they head to college. If you're still unable to meet the full costs of borrowing then look for scholarships or grants that can cover the costs, and exhaust your federal aid options before applying for private loans.
Sallie Mae serves 23 million customers and manages or services $235 billion in educational loans. The company also administers $35 billion in 529 colleges savings accounts.


Ask a Question