Shopping with Amazon.com Could Make You More Susceptible to an Audit
You may not know it, but making purchases on Amazon.com could get you audited by the Internal Revenue Service. At least that's one of the rhetorical weapons being used by the Alliance for Main Street Fairness as part of its attack on the online retail giant and others that fail to collect online sales tax from U.S. consumers.
The Alliance for Main Street Fairness (AMSF) has been on the forefront of efforts to force Amazon to collect sales tax at the point of purchase and will stop at little to nothing, including dropping that awful five-letter word dreaded by all U.S. consumers, to have its needs met.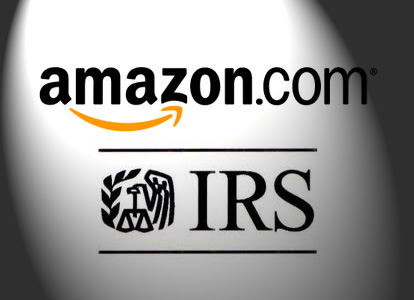 The way conventional retailers see it is simple: online retailers gain an unfair business advantage because consumers will naturally flock to them to avoid paying sales taxes. But, anti-Amazon sentiment doesn't just stop with traditional retailers like Target and Wal-mart, who back the AMSF's efforts. State budgetary issues have made the collection of online sales tax a priority of a number of state governments.
Most recently, the Texas Senate voted in favor of legislation that would force online retailers with a physical presence in the state to begin collecting sales tax from consumers.
According to the AMSF, Amazon's threat to sever its business ties with state should just serve as further cause for alarm for its consumers.
"Amazon has built its entire business model around the premise that they don't have to collect the sales tax, and they've gone to great lengths to keep their customers in the dark about the tax owed once a purchase has been made," said the AMSF's spokesman Danny Diaz in a statement. "Whether it's leaving their customers liable or hurting small businesses, it seems very hard to argue Amazon is a good corporate citizen."
Diaz couldn't immediately be reached for comment, while an IRS spokesman declined comment.
Other online retailers under the AMSF's radar include Overstock.com, Buy.com, Eddie Bauer and Zappos.com.
It hard to imagine a company like Wal-mart backing an organization such as AMSF, especially when you consider the kind of press it's received over the years over its employment policies and it's role in undermining the operations of the small businesses that form the very basis of Main Street America actually. Still, this hasn't stopped the alliance from making headway in their campaign against Amazon and others that fail to collect online sales tax to the national spotlight.
Main Street Fairness Goes Federal
The online sales tax issue is now being taking up on a national level with lawmaker Dick Durbin (D-IL)—already known for his crusade to reduce the amount of interchange fees that large banks are able to charge. Late last month, Durbin made known his plans to introduce the Main Street Fairness Act to Congress. If enacted, the new law would do for the entire country what was signed into law by Illinois governor Pat Quinn this past March.
According to Durbin's estimates, state will lose as much as $37 billion in uncollected state and local taxes between 2009 and 2012 for nonpayment of internet sales taxes.
"Why should out-of-state companies that sell their products online have an unfair advantage over Main Street bricks-and-mortar businesses here in Springfield?" Durbin said at the time.
Check out: New Internet Tax Law in Illinois Strikes Chord With Online Retailers
Ask a Question