What the Ally Bank-ING Direct Deal Could Mean For Customers
As the rumors spread about the possibility of ING Direct being purchased by competing Ally Bank, customers from both banks can look forward to some new products and features resulting from a merger.
Customers of ING Direct (NYSE: ING), the old-timer in the online banking industry, could possibly become part of the clientele of the younger Ally Bank.
Ally Financial, the parent company of Ally Bank, is in a progressive discussion to acquire ING Direct U.S.A., the online banking arm of Dutch parent ING Group, according to a report in the May 10 edition of the New York Post.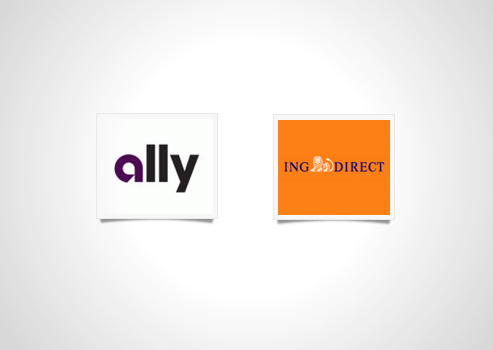 Born near the end of the financial crisis, Ally Bank has experienced a rapid uprising to the upper echelons of online banking, which has been occupied largely by ING Direct and the former HSBC Direct in 2007.
Read: Ally Bank Talks of Joining Forces With ING Direct
Now that ING Direct and Ally Bank could be merged together, what could customers from both institutions expect?
Core Customers Will See Little Change
Currently, the high-yield online savings accounts from both banks are offering the same returns at 1.00% APY and it is unlikely to differ by much, especially as Ally Bank gets more customers. The accounts' features are rather basic and fairly identical with simple interfaces and the ability to open sub-accounts.
So for customers with savings accounts at both banks, nothing drastic would change except ING Direct customers will be logging into a different website.
One possible drawback is that banks tend to cut interest yields as their customer base grows. In July 2009, the newcomer Ally Bank's savings rate was 1.95% APY while the established ING Direct paid 1.40% APY.
Now, Ally Financial has a 15 million customers (including its lending and and insurance businesses) and ING Direct has 7.6 million depositing customers. That means Ally Financial will have nearly 23 million customers if a deal is made.
Another popular product at both banks is the interest checking account. Both banks have a tiered interest rate structure but ING Direct's Electric Orange Checking customers will most likely be converted to Ally's Interest Checking.
Ally Bank issues paper checks and offers ATM fee refunds, which ING Direct doesn't offer (free access to 35,000 Allpoint ATMs nationwide).
ING Direct customers who've been on the fence on opening new accounts with Ally Bank for flexible CDs and/or a money market account would be able to add these products into their basket of savings instruments.
On The Tech Front
Outside of products, the combination of services from Ally Bank and ING Direct could result in a stellar customer experience. According to customer reviews on MyBankTracker.com, both banks have been noted for excellent customer service.
In a digital age, online banking also encompasses mobile banking – an evident necessity in the eyes of financial institutions. ING Direct and Ally Bank have exciting developments in that aspect to increase convenience for their customers.
Ally Bank does not yet have any mobile application for smartphones but their newest feature is the scanner-based eCheck Deposit service. Meanwhile, ING Direct has mobile apps for the major smartphone platforms and is planning to roll out mobile check deposits in the near future, according to Steve O'Halloran, a spokesman for ING Direct.
If the two online banking giants joined forces on the technological end, Ally Bank would become a leader in online and mobile banking.
A Delicate Situation
As the anonymous sources have told the New York Post, this deal can "fall apart" at any time.
Even in the event of an acquisition agreement, it could take months or possibly years before customers are affected. ING Direct customers could see additional savings options and new perks to their accounts while Ally brings in more deposits to fund its other businesses and maybe extend its technological capabilities.
To current ING Direct customers, how do you feel about the merger talks? Are you looking forward to a move to Ally Bank?
Ask a Question