Obamas' Fortunes Lie in U.S. Treasuries
The majority of wealth of the Obama family is held in government debt – between $2 million and $10 million worth.
The Obamas are sporting a family net worth between $2.8 million and $11.83 million as of the end of 2010, according to President Barack Obama's 2010 Public Financial Disclosure Report.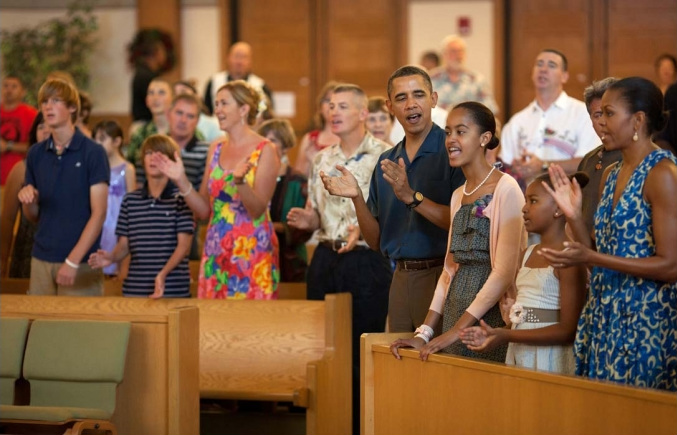 The majority of those assets—$2 million to $10 million—were composed of low-risk U.S. Treasury notes and bills. In a disclosure report for 2009, the Obamas held $1.5 million to $6 million in government debt securities.
The $200,000 to $500,000 set aside in 529 plans for Barack and Michelle Obama's two daughters, Malia and Sasha, remain intact from the last year. The children's college education savings have increased considerably since 2008, when the 529 plans held $50,000 to $100,000.
Barack and Michelle Obama continue to maintain liquid deposits in checking accounts. In their interest-bearing joint JPMorgan Chase Private Client Asset Management Checking account, they hold $250,000 to $500,000. And, between $1,000 to $15,000 each is held in a Chase Checking account and Northern Trust checking account.
Outside of bank deposits and government securities, President Obama continues to hold funds in a single mutual fund, the Vanguard 500 Index Fund, which designed to track the performance of the S&P 500 Index. Roughly $200,000 to $450,000 is devoted to the fund, held in IRAs.
Read: How to Save, Bank and Invest Like President Obama
President Obama's first published book, "Dreams from My Father", continues to rake in $1 million to $5 million in annual income while his second book, "Audacity of Hope", brought in less in 2010 at $100,001 to $1 million.
On his 2010 tax return, President Barack Obama reported his annual salary at $395,188 but the Obamas donated $245,075, roughly 14% of the President's income. Additionally, he donated his $1.4 million Nobel Prize money across 10 charities, which wasn't on his 2010 tax return (donations originated through the Nobel Foundation).
According to the disclosure form, the presidential family reports no debt obligations of over $10,000.
From the disclosure report, the Obamas depict a family that saves with U.S. Treasury securities, invests in large U.S. companies, gives back to the community, and plans ahead for their children's education.
Ask a Question