CFPB Tests Simpler Mortgage Disclosure Forms
By the end of 2011, new mortgage applicants may get a better idea of what they're getting into as the Consumer Financial Protection Bureau seeks public comment on simplified mortgage terms disclosure forms.
The Consumer Financial Protection Bureau has unveiled two draft mortgage disclosure forms that are designed to display loan terms in a simple and easy-to-understand format so mortgage applicants are equipped to make a better decision before signing for a home loan.
Scheduled to gain authority on July 21, the newly formed agency is seeking public comment on the documents to better inform future mortgage applicants.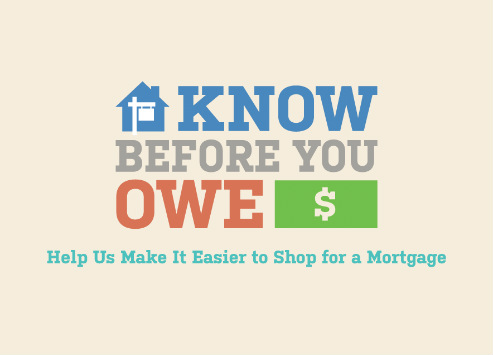 The drafted mortgage disclosure forms will combine the information found in the Truth in Lending disclosure statement and the Good Faith Estimate form, which collectively account for at least 5 pages of overwhelmingly confusing terms.
"These disclosures don't work if they give you too much information or if the information they provide isn't what you need," says the bureau. "They don't work if they drown you in detail or leave out crucial information, like warnings about hidden risks."
As part of the "Know Before You Owe" project, the disclosure replacement prototypes consolidates essential mortgage information into a two-page single-sheet document.
The first page displays key loan terms and projected payments while the second page specifies closing costs, interest rate information and other important information.
In the CFPB request for comment, the public can vote for the better of the two mortgage disclosure form layouts and provide additional feedback on both designs.
Under the Dodd-Frank Act, the bureau is responsible for drafting a consumer-friendly mortgage disclosure form by July 2012.
Both forms will be tested through the end of September in conjunction with consumers, lenders and brokers in Albuquerque (NM), Baltimore (MD), Birmingham (AL), Chicago (IL), Los Angeles (CA), and Springfield (MA).
To leave a comment, the public can visit the CFPB website.
Ask a Question