America's Fraud Epidemic Strengthens Calls To Delay Durbin Amendment
Arts and crafts retailer Michael's Stores Inc.'s recent debit card fraud fiasco has refueled arguments made by those hoping to see regulations that would place caps on interchange fees charged by the nation's largest banks and levied on merchants that accept debit cards.
A number of lobby groups, including the National Association of Federal Credit Unions, are currently using the breach that hit Michael's stores last week as further reason why rules capping the swipe fees of banks with assets greater than $10 billion should be abandoned by federal lawmakers. In particular, opponents of what's been called the Durbin Amendment, named after its creator Sen. Dick Durbin (D-Il.) have argued that interchange fees help fund the fraud prevention measures undertaking by U.S. banks.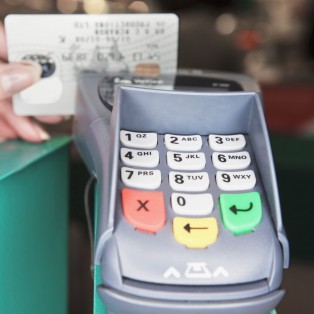 Berger's organization,whose comments were reported in the Wall Street Journal, urged federal lawmakers to consider the Debit Interchange Fee Study Act of 2011—introduced this past March by Senator Jon Tester (D-Mont.) and a group of bipartisan lawmakers. In addition to calling for a two-year delay of the Durbin Amendment, the proposed rule also seeks a one-year study to review the impact of regulating interchange fees and other issues.
Banks typically assume all liabilities when a consumer's debit card incurs fraudulent charges in large part through the interchange fees collected.
Read: Senate Bill Proposal to Delay Fed Debit Card Fee Rule
Michael's announced that it had become the newest corporate victim of widespread fraud scheme after discovering that a number of its PIN pads had been tampered with. Newer information indicated that no more than 100 of the retailer's customers had been affected by the security threat, and that just 1% of its PIN pads were tampered with.
Electronics manufacturer Sony Inc. also took a hit from cyber criminals this year, with the company announcing in mid-April that roughly 77 million customers had become the victims of cyber attack through its PlayStation Network, while another 24.6 million customers had personal information compromised again in early May. Personal information, including credit card numbers, mailing and email addresses and phone numbers are believed to have been taken during the hacking event, according to the company.
Learn: Sony PlayStation Network Credit Card Data Compromised: 77 Million Affected
Check out: Michaels Customers: Check Your Account Statements If You've Used Your Debit Card
Ask a Question