Virtual Bank Tellers are Arriving on ATMs
The next generation of convenient self-banking is currently in the works as an undisclosed U.S. financial institution is experimenting with video-conferencing ATMs.
Automated teller machines, most commonly known as ATMs, may no longer be "automated" as new technology would allow tellers to service customers remotely through video conferencing.
NCR Corporation (NYSE: NCR), one of the world's largest ATM manufacturer and service provider, is currently testing such technology on ATMs with a major U.S. financial institution.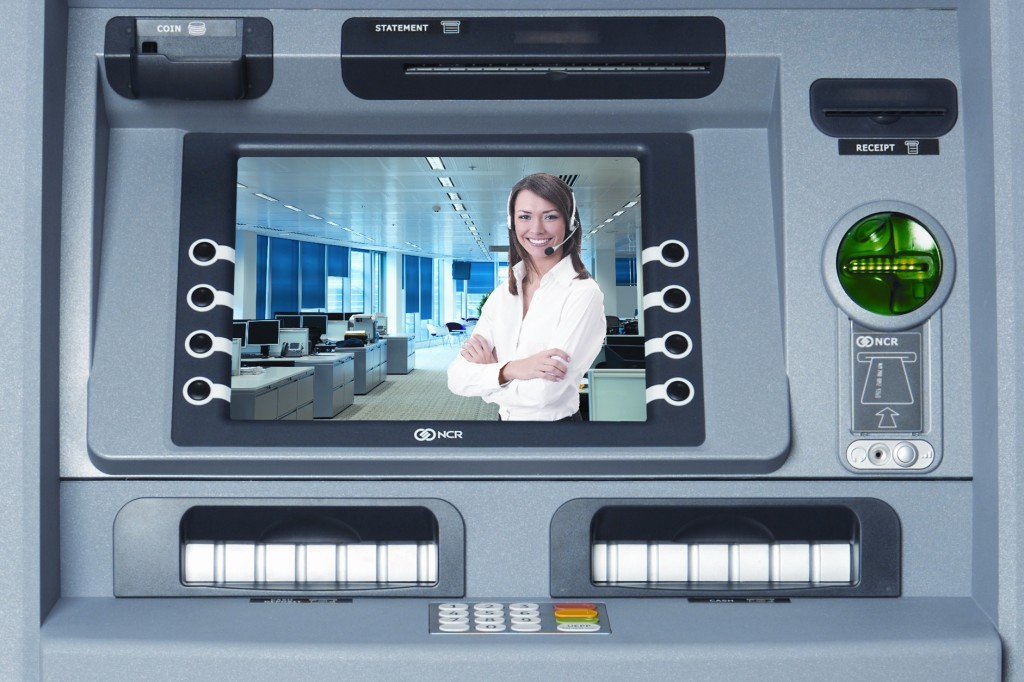 The Georgia-based company has begun offering its APTRA Interactive Teller technology to U.S. financial institutions. Customers can either conduct standard self-service ATM functions or connect to a virtual bank teller through video conferencing for a more personalized service.
Interactive Teller ATMs allows financial institutions to offer round-the-clock banking services when customers need teller assistance during odd hours of the day. Meanwhile, like with phone customer service, financial institutions can outsource these centralized virtual tellers to minimize operating expenses.
"Consumers cannot always bank during banking hours. They want service at a time and place that is convenient for them," said Michael O'Laughlin, senior vice president of NCR Financial Services. "Our new NCR APTRA Interactive Teller ATM delivers an ideal solution at a time when banks are looking to improve their customer service while maintain cost efficiencies."
An NCR spokesman could not share details regarding the pilot or identify the financial institution running the program.
Coming to an ATM Near You
NCR's ATMs can be found in almost all U.S. financial institutions including banking giants Bank of America®, JPMorgan Chase, Citibank, and Wells Fargo.
Adoption and use of Interactive Teller ATMs would allow financial institutions to build smaller, more efficient branches and extend teller services to regions where they do not have a branch presence.
With this added functionality, NCR introduces a new dimension to the ongoing fiasco over the elimination of free checking.
Bank of America® revamped its checking accounts and one of those accounts, eBanking, will waive the $8.95 monthly account fee if you don't use a teller to complete most banking transactions. If the bank implemented NCR's Interactive Teller solution, eBanking customers would receive an in-branch banking experience.
A trend could start where other banks follow in Bank of America®'s footsteps to incorporate a checking account model that largely revolves around self-service online and ATM banking.
Ask a Question