Ally Financial Merger Talks and Other News You May Have Missed This Week
Bank mergers seem to be in the air, but that wasn't the only news that commanded headlines. Keep reading MyBankTracker.com to find out more about some of the other news that shaped headlines around the web.
M&T Bank Buys Wilmington Trust:
M&T Bank, the 29th largest U.S. bank by assets, moved forward with its plans to acquire Wilmington Trust this week. The acquisition will make help to expand the bank's reach into the east and bring and additional 55 branch locations, 225 ATMs and $10.7 billion in assets to M&T Bank. As a result of the acquisition M&T Bank will now run 780 branches and 2,000 ATMs across eight states, Washington, D.C. and Ontario, Canada.
Read: M&T Acquires Wilmington Trust Corporation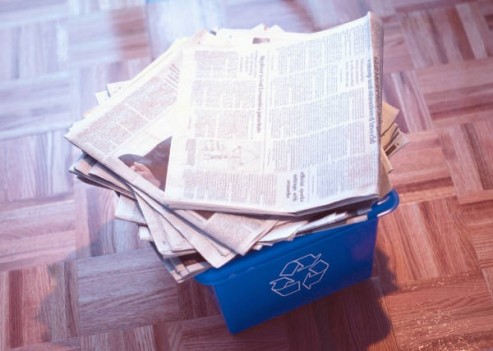 Sony Says Credit Card Information Not Compromised:
Is there a week when Sony's troubles haven't made headlines recently? Thankfully for those who use the electronics company's PlayStation Network, the news was good. Sony announced early this week that there had been no proof that the credit card information had been stolen in the massive security breach that affected tens of millions of its customers this past April. The information was contained in a letter written to publishing partners that had been obtained by IndustryGamers.com.
Check out: Sony Reaffirms No Evidence of Fraudulent Credit Card Activity
Ally Financial and ING Direct Draw Closer To Deal:
The bidding war over Ally Financial seems to be drawing to a close with rumors of its merger with ING Direct circulating. The terms of the deal still haven't been disclosed and it could still fall apart, sources have told circulated to the press but, if it comes to fruition, the deal could provide ING Direct customers with additional savings options. Both banks received high marks by MyBankTracker.com readers, so it'll be interesting to see if the deal takes flight.
Opponents of Durbin Amendment Inch Further to Victory:
Those opposed to implementing interchange fee caps had a good week, as a proposal calling for further review of the Durbin Amendment was amended by its creator, Montana Senator John Tester. Instead of delaying enactment of the Durbin Amendment for two years, Tester's bill would call for a delay of just 15 months. If Tester's bill fails to pass through Congress, swipe fee rules would begin to kick in on July 21.
Learn: Tester, Swipe Fee Cap Proponents, Reach Compromise
Ask a Question