Personal Bankruptcy Fears Still Pervasive Amongst U.S. Consumers
Have you ever filed or considered filing for personal bankruptcy protection? If you're between the ages of 35 and 54 then it's possible that you have, at least that's what results from the new survey recently revealed.
Those in that age bracket were 50% more likely than others to have either filed for personal bankruptcy or at least considered doing so than those either younger or older, according to legal information website FindLaw.com. Who's the least likely to have considered filing for personal bankruptcy? Those of retirement age—65 and older to be exact.
One in eight U.S. consumers—13%—said they'd either filed or considered filing for personal bankruptcy protection, according to FindLaw.com's survey. While that percentage wasn't tracked last year, a spokesman for the company said the number is unchanged from 2009.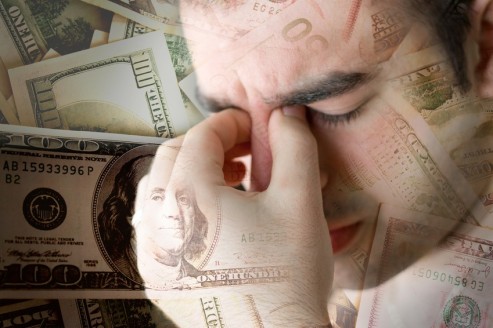 Personal Bankruptcy Protection: Which Option is Is Right for You:
When deciding to file for personal bankruptcy, consumers have one of two options. They can either file for Chapter 13 bankruptcy, which allows the filer to create a court-approved plan as to how they plan to repay their debts while retaining ownership of their property. In comparison, Chapter 7 protection allows filers to essentially wipe the slate clean on most if not all of their consumer debts, but are required to relinquish control of non-essential property so that it can be sold off by a trustee to repay creditors.
Learn more: Personal Bankruptcy: What You Should Know Before You File
Consumer bankruptcy filings reached a five-year high in 2010, with consumers filing 1.53 million bankruptcy petitions across the country during that year, according to the American Bankruptcy Institute. In comparison, 1.41 million consumers filed petitions in 2009, meaning that the personal bankruptcy filing rate climbed by 9% between both years.
The hardest hit region recorded by ABI was the Southwest, while the Southeast recorded the least personal bankruptcy filings.
Read: U.S. Personal Bankruptcy Filings Reached a 5-year high in 2010
A bankruptcy proceeding can leave a negative mark on your credit for up to a decade, so make sure to speak with a qualified professional about your money troubles before making the decision to file. Organizations like ABI or the Federal Trade Commission have great online resources as well as contact information for professionals you can speak with one-on-one.
Ask a Question