Student Credit Cards and Checking Accounts After Graduation
After joining the grownup league, college graduates with student credit cards and checking accounts will have to be more meticulous with their money management to avoid costly fees and terms.
Student credit cards and checking accounts are a portal for banks to lock in profitable customers before they enter the world of adult of finances.
Since many college graduates tend to stick with familiarity and are reluctant to switch banks, they may be surprised when confronted with increased costs of maintaining bank accounts.
Graduates should start investigating the upcoming changes to their accounts now that they are no longer students.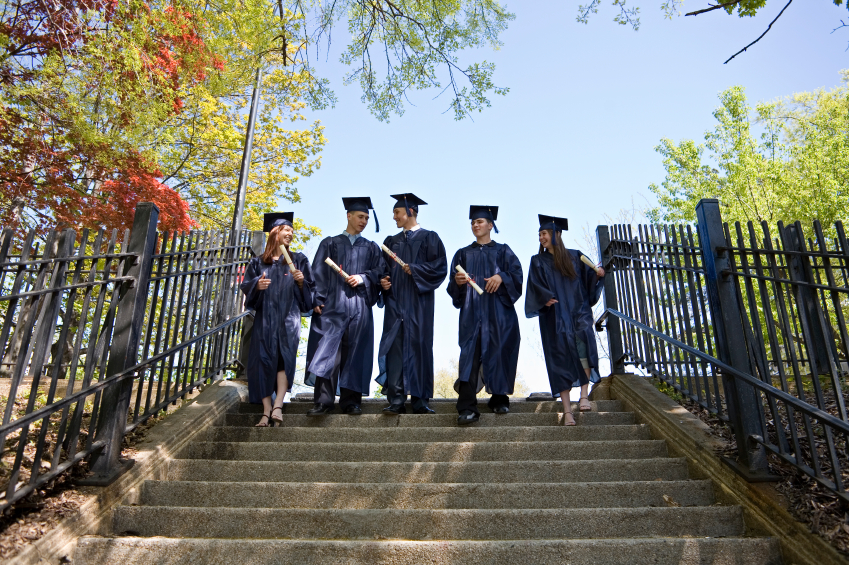 Post-Grad Checking Accounts
Many student checking accounts don't impose a monthly account fee for up to 5 years from account opening. Others will change account terms based on graduation date.
But, college checking accounts will generally be converted to regular checking accounts sooner or later – when the conversion happens will vary on the bank. Some student may continue to have free student checking for one year following graduation. To be absolutely sure of the conversion date, students should contact the bank's customer service.
Because they'll soon be handling their finances in a traditional checking account, college graduates should expect higher fees with stricter requirements to waive those fees. They should be prepared to maintain a minimum balance and/or set up employer paycheck direct deposits in order to avoid those fees.
Post-Grad Credit Cards
Student credit cards will experience no immediate changes following graduation. Interest rates and credit limits won't change unless a request is made. Graduates can continue to use their student credit cards as they normally would.
A proactive approach is to call card issuers and notify them of the graduate status, even better – after getting a job. Because college students usually have little to no income, initial APRs are high and credit limits are low to account for the risk when they first applied for the student credit card.
Read: Employment Up For College Grads
With longer credit histories and a steady income from employment, college graduates can qualify for an APR reduction and credit limit increase as they become more stable borrowers in the eyes of card issuers.
Card issuers will try to upgrade accounts to more expensive credit cards so graduates should be ready to decline these offers.
Ask a Question