Google to Unveil Partnership with Sprint to bring NFC Mobile Payment Service
Rumors have been stirring, but it seem it is finally official: Google will unveil the first, true mobile wallet this Thursday, May 26. The announcement will come with a number of partnerships, including one with the third-largest U.S. wireless operator Sprint Nextel Corp.
Google Inc. (NYSE: GOOG) has been an advocate of mobile payments ever since the launch of the Nexus S, when they made the decision to include a near-field communication (NFC) chips.
Rumors circulating around the announcement points to a pilot program kicking off in 5 cities including New York, San Francisco, Los Angeles, Chicago and Washington DC (Source: Bloomberg). Unlike other mobile payment programs, Google seems to have been busy, locking down major retailers, including Macy's, American Eagle Outfitters and Subway, according to The Wall Street Journal.
A TechCrunch user also made the comment that "Google had a booth at the National Restaurant Association Show in Chicago….Their core goal was activating Google Place decals for restaurants with NFC chips in the decals…", though this could not be confirmed.
The Nexus S was originally available on T-Mobile, but most recently became available with Sprint Nextel Corp. (S) who the program is kicking off with. This means any Nexus S owners who are on T-Mobile wont be able to participate when Google launches the service.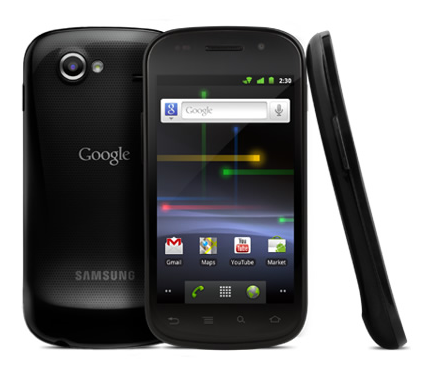 Mobile Payments will boost Google's Ad Business
While Android has been a lucrative business for Google, advertising dollars have always been at the forefront of any business decision. The launch of a virtual wallet is no different. With NFC technology, Google will be able to track consumers purchasing habits and eventually create a payment graph of the American consumer.
By knowing a consumers payment graph, Google can now offer retailers the opportunity to serve targeted ads and discount offers to users mobile-devices, much like they do based on your search habits.
If the rumor of Google participating at the National Restaurant Association Show is true, you can expect this service to be connected to Google Places, as well as different types of reward programs.
Competitors, not far behind
Though Google's announcement will skyrocket the mobile payment service, they wont have a lead for to long. Earlier this week, mobile payments service Square, who is already seeing $3 million in transactions a day, and has a strategic partnership with VISA announced Card Case, a mobile app that let's you pay with your name. Apple, who is considered the leader in the mobile space, has been quite about their mobile payment efforts, even reporting that the iPhone 5 could possibly not carry NFC technology.
To date, Google has made no comments on the announcement, and so we will have to wait for the press event in New York on May 26th.
Ask a Question