Virtual Tabs No Longer a Thing of the Future with Square's Card Case
Putting a cup of coffee on your tab just got a whole lot easier following the launch of mobile payment processor Square's new Card Case feature.
Yesterday, San Francisco-based Square announced its plans to revamp its mobile payments service by adding a new Card Case functionality to that can allow customers to leave virtual tabs with their participating businesses using their mobile phones. The new service is just one facet of the company's push to revamp its point of sale business services.

Dozens of businesses in the San Francisco Bay area, New York, Los Angeles, Washington, D.C. and St. Louis will begin offering Square's Card Case feature. To set up Card Case a customer must first make a traditional debit or credit card purchase at a participating business, then wait to receive a text message invitation from Square. After the Card Case service is set up, a merchant can then verify a customers' identity with pre-stored information and collect payments instantly—no cash or credit cards required.
In fact, paying for a service or product with participating merchants through Square's Card Case is as simple as giving them your name. Signing up for Card Case is free and can be done by downloading the Square Register app, which is available on both iPhone and Android phones.
"We revolutionized the payment industry with the Square card reader which makes it possible for anyone to accept credit cards on their phone," said the company's CEO Jack Dorsey in a Monday statement. "Now, with Square Register, we're reinventing point of sale with a beautiful, intuitive iPad app. Card Case goes beyond point of sale to transform the entire buyer-seller relationship."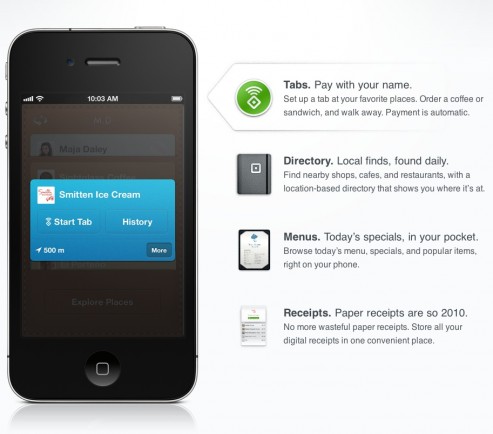 Dorsey, who also founded micorblogging website Twitter.com, launched Square back in 2009. The service features a small, square credit card reading device that is easily attached to smartphones through the audio jack, and charges merchants a flat 2.75% rate per card transaction. Transaction made with manually entered credit card numbers cost 3.5% plus an additional 15 cents per transaction.
Read: Twitter Co-Founder Wants to "Square"-Up Credit and Debit Card Payment
Check out: PayPal and Verifone Combine to Compete With Square
Learn: Square Set to Launch, But Faced With Security Worries
Ask a Question