Banks, Retailers Can't Seem to Agree Who Pays for Debit Card Fraud Services
The jury still seems to be out on regarding who's responsible for footing the bill when fraudulent debit card transactions occur and, not wanting to be left out of the fray, the Electronic Payments Coalition has stepped up its campaign against swipe fee limits.
The organization, just one of many that's lobbying in favor of preserving the status quo with respect to interchange fee regulation, is now using advice given by arts and crafts retailer Michaels Stores Inc. to buttress its case against the Durbin Amendment.
According to the organization, the Michaels Stores debit card breach further underpins the need for federal regulators to preserve current swipe fee levels since caps would "eliminate the revenue that banks and credit unions use to cover such breaches."
The Michael's breach, which occurred between Feb. 8 and May 6, affected fewer than 100 of the retailer's customers as of May 12. The security breach also affected 20 of its store and was the result of tampered PIN pads. No credit card information is believed to have been stolen as a result of the breach.
"This letter from Michaels to their customers makes it crystal clear – merchants want fraud protection, they just don't want to pay for it," said the EPC's spokeswoman Trish Wexler, in a statement. "They want consumers to pick up the tab instead, and that's not fair."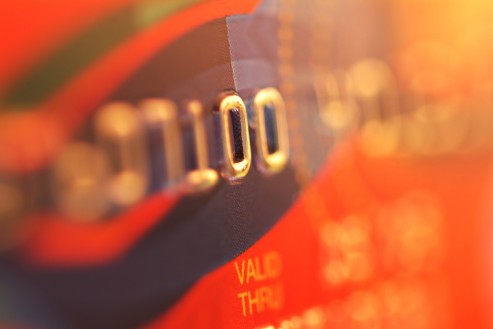 Banks or Retailers—Who Pays For Fraud Protection?
The answer to this question seems to differ depending on who you talk to. On one side of the debate you have organizations such as the American Bankers Association and the EPC that claim banks and card issuers pick up the tab when a fraud incident has occurred. According to the EPC's recent statement, banks and credit unions paid roughly $1.4 billion in fraud losses in 2009.
On the other end of the spectrum retailers argue that they, and not banks, foot the bill in cases where fraud occurs. More recently, the National Retail Federation claimed merchants pay majority of costs associated with resolving fraud issues in the form of "chargebacks," which are issued against a fraudulent charge and debited from a merchant's account.
Mallory Duncan, a spokesman for the NRF, told MyBankTracker that it's about a 5o-50 split. When the fraud occurs through PIN authorization, banks will typically pay more while signature or "card not present" transactions are more heavily footed by retailers. If the breach occurs and the retailers' system is the one found to have been breached then banks can force retailers to pay a larger portion of the fraud, Duncan added.
A Businessweek report published back in 2005 indicated banks cover the costs associated with debit card-related fraud only when transactions happen "face-to-face." Fraudulent e-Commerce, phone or by-mail debit card transactions are picked up by merchants. At that time, Visa Inc. had said that face to face transactions accounted for 77% of its debit card transactions.
The EPC's Wexler couldn't immediately be reached for comment on Wednesday.
Read: The National Retail Federation Turns up Heat on Durbin Amendment Opposers
Check out: Credit and Debit Card Fee Caps Meet Their Match
Learn: Michaels Customers: Check Your Account Statements If You've Used Your Debit Card

Ask a Question