Russell Simmons' Prepaid RushCard, Four Others, Investigated Over Hidden Fees
The Florida Attorney General's Office has issued subpoenas against five prepaid debit card companies claiming they may be forcing consumers to pay hidden fees each time they make a purchase.
Subpeonas were issued against five prepaid card companies including the makers of the RushCard, a company owned by Def Jam co-founder and hip hop mogul Russell Simmons. The investigation, which is being overseen by Florida Attorney General Pam Bondi through the Economic Crimes Division, will determine if some of these companies misrepresented their products by promising to improve credit scores.
First Data Corporation, Green Dot Corporation, Account Now, Inc., Netspend Corporation and Simmons' company, Unirush Financial Services, LLC were all named in a press release issued by the Florida Attorney General's office last Thursday.
Also at that time, Simmons' company released a statement in response to the subpoena defending the transparency of the RushCard and welcoming all debate and questions.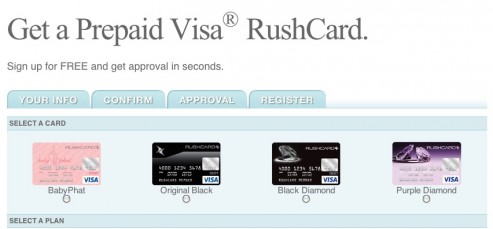 "RushCard is the solution for people who want affordable financial services that they can customize to suit their needs. As I look at the payments landscape, I see the banks as the large record chains and my RushCard is looking a lot more like iTunes. I welcome the public debate because the more educated the consumers are the more successful we become."
More than 60 million Americans currently use the RushCard, which can be used anywhere Visa debit cards are accepted. Its website boasted that RushCard holders would pay no more than $15.90 using its prepaid debit card in comparison to the $40.67 and $41.88 they'd pay on checking account and check cashing store services, respectively.
None of the other four companies had released statements regarding the Florida Attorney General's investigation as of Thursday, May 26.
Prepaid Cards: An (Slightly Less Risky) Alternative to Checking Accounts:
Simmons' case for prepaid debit cards definitely holds weight, and numerous studies have helped to strengthen the case for prepaid cards. A study conducted by financial services consulting company Bretton Woods Inc. showed that consumers using prepaid cards ate an average of $73.35 in annual fees in comparison to the $218 absorbed by traditional checking account holders.
Read: Study: Prepaid Cards Offer Fewer Fees Than Checking Accounts
Prepaid checking accounts have also become more attractive to consumers as more banks such as Bank of America, Chase and Wells Fargo end free checking services and debit card rewards programs in the face of heavier federal regulations. They allow consumers that may or may not be able to open a traditional checking account to load funds onto the card and use it as they would a traditional debit card to pay bills and make purchases.
UPDATE:
We'd like to thank our readers who spoke up regarding the number of individuals using the RushCard. After putting out a number of calls and sending an email to the company we've still been unable to determine exactly how many individuals actually use this prepaid card. One representative for the company even informed us that the company doesn't keep these type of records. If and when we are able to determine the number of RushCard users there are we will make that information available as soon as possible.
Ask a Question