edo Interactive COO Sits Down for a Q&A
In the emerging industry of merchant rewards, edo Interactive has taken a huge leap forward with real-time, on-the-go Prewards, creating a winning trifecta of consumers, merchants and banks.
COO of edo Interactive Jonathan N. Dyke detailed for MyBankTracker.com exactly what Prewards are — and why he thinks they are the future of merchant rewards. You can find out how you can instantly save more money by checking out their website at www.edointeractive.com.
1. People can take advantage of Prewards via the app, email, and on-the-go geo-located texts. Which is the most used/preferred way of utilizing Prewards?
First, edo Interactive is not merely a service offering nearby deals. It provides a white label solution to leading issuers of credit, debit and prepaid cards, which means all assets are branded with issuer creative elements. Here is how Fifth Third Bank organized it: www.53.myprewards.com.
Currently, since the iPhone and Android apps need to be downloaded, they lag behind the other more familiar and fairly ubiquitous channels, causing some friction to that process.
2. Can merchants see what their competition is offering so that they can address it efficiently and appropriately?
Not directly; we provide our advertising partners (merchants) with a wealth of data about their market from the national level to within specific DMAs. Edo's team of account managers works with merchant partners to design campaigns based on their goals, but also past (related) campaign experience. Within the data analysis we can identify other players (anonymously) in their category to drive campaigns focused market share gain and increase in average ticket.
For example, if a local pizza store owner was trying to drive up sales, we will determine for him how much money people are spending on pizza (and other fast food) in his neighborhood, his share of the profits, and then the merchant can use the service and information to drive up sales per customer and gain new customers.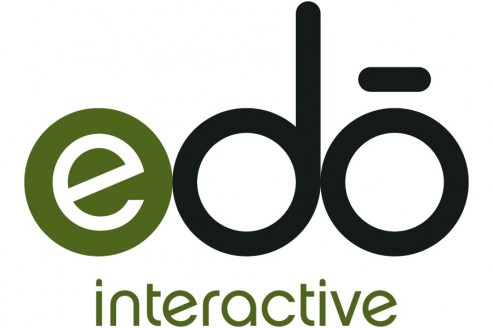 3. The edo marketing platform states that the "Targeting Engine leverages payment card transaction history for precise segmentation and behavioral targeting." Does that mean that merchants can essentially see what their target audience is searching for to address it?
Yes – it's one of the ways in which we close the "last mile" for advertisers. We can build a targeted audience for the merchant based on past transaction behavior as well as (non-personally identifiable) demographics in order to increase the likelihood of achieving their marketing goals. All edo data is anonymous using tokenization technology; edo does not collect PII from the cardholder.
Advertisers are usually specific in defining their marketing objectives; for example, if a toy store's target audience is "new moms," we can look for transactions that indicate pre-/post-birth transaction activity like diapers.com, buybuy BABY or Gymboree.
Edo provides a wide range of analytic services to our advertiser clients; we have built a series of algorithms that help define these objectives for advertisers – our key focuses are acquire new customers, retain current customers, win back, cross-sell, and up-sell customers and event-based (over-stocked inventory or flash sales).
Advertisers define success by looking at
Redemption rates
Increased transaction average
New customer visits
Repeat customer visits
4. The loyalty segment seems like another rewards program for consumers – spend enough and reach higher platforms for rewards. This seems like many other rewards programs already in place. What sets it apart from other rewards programs that your customers might already be enrolled in?
A number of things, including:
Real-time consumer experience – consumer gets paid immediately versus 30 days later
Multi-channel for the consumer – web, mobile, email – so no online bank statement constraints
Best merchant network
Most flexible back-end integration for issuers
Most flexible front-end consumer account management for issuers
Ultimately, it's important to distinguish the edo platform from traditional loyalty programs – with edo, it's not so much about reaching higher platforms for rewards – but rather, the more you use your card, the more you fit into an advertiser's target audience and receive even more offers. It's not about "earn and burn", it's about incentivizing you to undertake specific behaviors.
5. In terms of "mobile management," is there some sort of profile people need or does their transaction history essentially become their profile? If the latter is true, can people have different profiles for different cards?
The profile is predominantly driven by transaction history (so yes – different cards can have different profiles) – but is enhanced with other available data, including geo-location/check-in and demographic information.
Additionally, card members can receive SMS notifications of real-time redemption alerts if they provide their mobile number, and can download the app to manage offers and find Prewards nearest to them on the map. They also have the ability to filter offers to narrow down their selection.
Ask a Question