Google Wallet Launches, PayPal Sues
PayPal is not happy with Google, as made obvious by the suit filed accusing Google of stealing trade secrets. The two companies were initially in negotiations to partner, when Google decided to focus on its own efforts to provide payments through mobile phones — a main point of contention.
Just yesterday, Google unveiled their plans to release Google Wallet, the first mobile wallet providing convenience and freedom from concrete forms of payment.
In less than 24 hours, PayPal already has a response to the news of the Google, and the response is not a good one. PayPal has good reason to believe Google did, in fact, have access to trade secretes considering Google hired two of PayPal's former employees.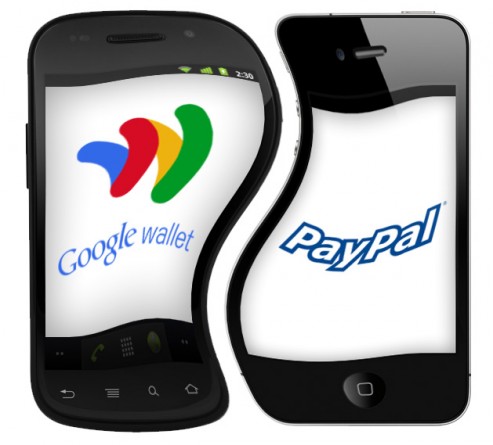 Osama Bedier and Stephanie Tilenius, were originally staffed at PayPal and eBay, the parent company of PayPal. Bedier worked at PayPal as Vice President of Platform, Mobile and New Ventures for 9 years before leaving in January 2011 for a Job with Google. Tilenius was at eBay for 8 years before she left her post as President of North America and Global Products, to become Vice President of Commerce.
These two are at the center of the lawsuit each for various contract breaches. According to the 28 page lawsuit, "Tilenius breached her obligations to eBay regarding employee recruiting." Tilenius signed a document saying she would not solicit eBay or PayPal employees until a year after her termination which officially March 2, 2011.
On July 15, 2010 Tilenius wrote Bedier via Facebook Message saying:
" How are you? Hope the wife and kids are well…hard to believe you have 4 kids, they all must be so big now. I heard 26 from a little birdie that you might be open to bigger and better challenges, I have a HUGE opportunity for you, would love to chat if you are interested."
The messages continued back and forth for a few months, until Bedier began interviewing and was eventually hired. At the time, Google and PayPal were in negotiations to partner over an android deal and had reached a final agreement in late February 2011. Beider left PayPal for a job at Google in April 2011, although he had previously mentioned he was staying. Shortly after Google pulled out of the PayPal deal to work on a competing product.
PayPal has posted the lawsuit on their blog with a statement saying, "You'll see why we believe the law has been violated, and why we needed to take this action to protect PayPal's trade secrets. That's worth fighting for." Google says they plan to fight the suit.
Ask a Question