The Garden State Leaves Little Green in Wallets of Homeowners
If you own property in New Jersey and think your taxes are alarmingly high then don't think it's just you—both states are currently leading the nation in property tax rates according to The Tax Foundation.
The county of Hunterdon, N.J., took the gold in terms of its median tax rates, with residents of the region paying as much as $8,216 (+/-114) in median property taxes on their homes, according to the foundation. On the opposite end of the spectrum, those living in Caldwell Parish County, located in Louisiana, paid as little as $115 on property taxes on their homes, give or take $4.
As a whole, those living in Orleans County, N.Y. paid the highest median property tax rates as a percentage of their home value at 3.05%, while those living in the Yukon-Koyukuk Census area in Alaska had the lowest median property tax rate as a percentage of home value, paying just 0.12%.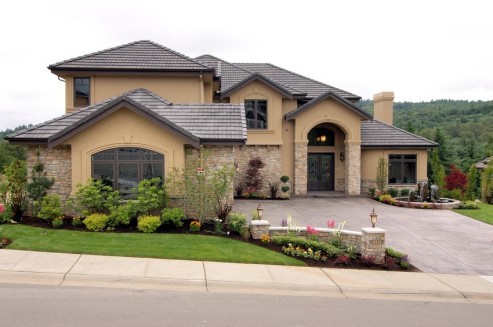 If you live in Passaic County, N.J. and are a homeowner then our hearts also go out to you as well: the Tax Foundation's data indicated that residents of that county pay the highest median property tax rate as a percentage of their household income at 8.44%. Those living in Assumption Parish, La. earn much less at 0.26%.
Big Apple, Garden State Homeowners Could Soon See Relief:
When it's all said and done, homeowners living in New York and New Jersey pay the most all-around on their property taxes, while those in the states of Louisiana and Alaska paid the least. While those living in New Jerseyans have for years paid the highest property tax rates in the nation, they could be in for some much-needed financial relief following the announcement of higher-than-expected tax revenues.The state's governor Chris Christie has already proposed putting $225 million toward property tax relief, which could go a long way for New Jersey homeowners.
In New York, homeowners could also receive some relief now that the state's lawmakers are considering legislation that would cap property taxes at the smaller of the inflation rate or 2%.
The Tax Foundation said that its data included information on 2,922 U.S. counties, and excluded 217 counties because of the unreliability of small sample size. Visit the organization's website to see where your county ranks.
Read: Top 5 States and Cities With the Highest Sales Tax Rates
Check out: Sales Tax: A State-By-State Comparison
Ask a Question