Amazon and College Textbook Retailers Take Prices Wars to Federal Court
Amazon has had its hand dipped in the college textbook market for some time, though one organization representing the interests of college bookstores isn't going down without at least a fight.
The National Association of College Stores will ask a Washington State federal judge to dismiss a lawsuit filed earlier this month by the online retailer. The lawsuit sought relief from the NACS's attempt to block Amazon's college textbook advertisements, which the NACS claims were misleading.
Amazon's lawsuit arose as a result advertisements the online retailer had posted in and around some of the colleges and universities represented by the NACS. According to the NACS's motion, the organization was forced to contact Amazon because the online retailer's advertisements claiming to have better new and used textbook purchase and buyback rates "were not adequately substantiated and potentially misled consumers."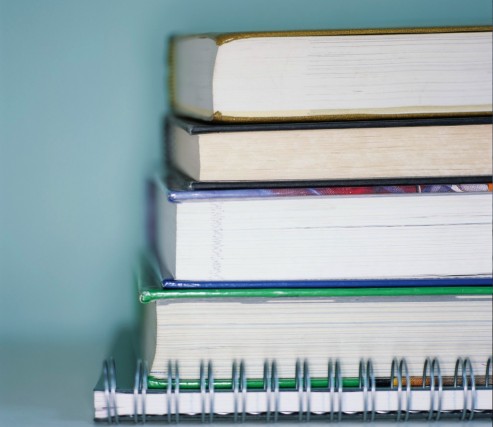 When Amazon responded by refusing to either change or remove its advertisements, the NACS initiated arbitration proceedings in March through the National Advertising Bureau of the Better Business Bureau. Amazon instead chose not to participate in the proceedings and filed lawsuit against the NACS on May 3 seeking a court declaration that its advertising practices weren't deceptive.
The NACS's March 25 arbitration challenge against Amazon called the retailer's advertising claims, which suggested students could save up to 90% on used texbooks, 30% on new textbooks and receive up to 60% for buybacks, "misleading and deceptive."
The College Textbook Market: A Booming Industry:
The NACS is based in Oberlin, Ohio and has a membership that includes more than 3,100 college textbook stores across the country. The organization claims 70% of total course materials purchased by students in 2008 were bought at college stores, while college students spent roughly $667 a year on textbooks. The organization also said that college stores keep just 6.3 cents on each dollar spent on new textbooks, while the remaining funds is paid out to publishers, authors and freight expenses.
"Through fair and well-defined return policies, guarantees that the correct edition is available, and a commitment to provide students with a convenient one-stop-shop for all of the required course materials on a campus, college stores are a safe and reliable resource for college students" said NACS spokesman Charles Schmidt in a March 31 statement. "They also go farther than other textbook sources by supporting the academic mission and culture of the institutions they represent through funding scholarships, employing students, and in many cases giving back to the local community.
Schmidt added that the majority of the company's member stores were owned by the college or university they served.
Check out: Amazon Replaces Netflix as Top Online Retailer of 2011
Learn: Shopping with Amazon.com Could Make You More Susceptible to an Audit
Ask a Question