Home Prices Dip To New Lows in 2011
If you've been thinking about purchasing a new home then now could be great time to take the leap. Earlier this month we reported that 30-fixed rate mortgage rates were on the decline and now home prices appear to have taken a similar turn according to Standard & Poor's recently released S&P/Case-Shiller Home Price Indices.
The indices, which measure U.S. home prices, showed a decline of 4.2% in the first quarter of 2011, which is a new low for the recession, and declined 5.1% from the first quarter of 2010. As a result of the decline new home prices are now currently back to their mid-2002 levels, which could spell bad news for those looking to sell their homes.
S&P's data also showed that in 19 of 20 metropolitan statistical ares (MSAs) home prices dropped during the first quarter of this year as compared with the same period last year. Minneapolis posted a 10% annual decline and is the first market to see a double-digit decline since last March. The nation's capital of Washington, D.C. was the only metropolitan area to see an increase in home prices on both a monthly and annual basis at 1.1% and 4.3% rises, respectively.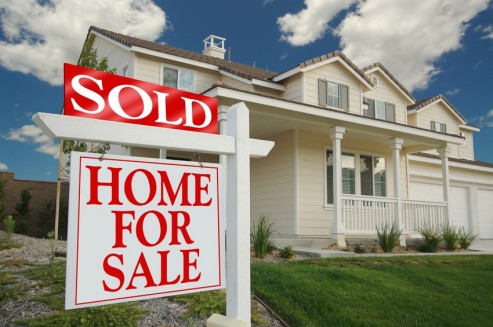 While home prices rebounded both last year and in 2010, S&P attributed those boosts to the first-time home buyers tax credit that entitled first-time homebuyers that purchased homes in 2008, 2009 or 2010 to take the credit and reduce their tax liabilities by as much as $8,000. Those gains will likely not be repeated anytime soon said David M. Blitzer, Chairman of the Index Committee at S&P Indices, in a statement.
Separate housing data released jointly by the U.S. Department of Housing and Urban Development and the U.S. Census Bureau showed that new residential home sales in April stood at 323,000, which is higher than March's 301,000 rate but significantly lower than the April 2010 rate of 420,000. The median sales price for a new home this past April was $217,900 while the average sale price was $268,900.
Freddie Mac, the mortgage loan servicing company owed by the federal government, also reported last week that 30-year fixed rate mortgage rates had fallen to 4.60% for the week ending May 26—the lowest rate recorded this year.
Read: Lower Mortgage Rates Could Signal Rebound in Housing Market
Ask a Question