"Amazon" Tax Proposal Picks up Steam In California
California is inching closer to joining about half a dozen U.S. states in imposing new measures that would require online retailers to collect internet sales tax.
A new bill, introduced this past January by California State Assemblyman Charles Caldron, passed through the Assembly yesterday and will now head to the State Senate for review. The bill will require online businesses like Amazon.com that have a physical presence in the state to collect sales tax from consumers in the state that purchase products through its website.
According to a December 2010 analysis conducted by the state's Board of Equalization, about $1.145 billion goes unpaid annually in uncollected online sales tax, with $795 million uncollected by California consumers and the rest uncollected from the state's businesses. Meanwhile, average California household owes between $61 to $102 per year for each online business.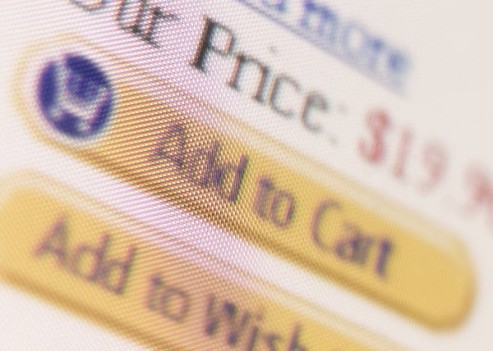 Legally, states don't have the constitutional authority to force online retailers without any physical presence in their state to collect sales tax, though the Main Street Fairness Act proposed by Senator Dick Durbin (D-Il.) in April would change that if passed by Congress. Brick and mortar retailers such as Wal-mart Store Inc. and Barnes & Noble Inc. have argued that allowing online retailers to slide on collecting sales tax gives companies like Amazon.com an unfair advantage.
A May 18 MyBankTracker poll showed that 61.11% of consumers shop with Amazon.com in order to avoid paying online sales taxes. Another 27.78% said their state already requires online retailers to collect sales tax, while the remaining 11.11% said they pay online sales tax even though their state doesn't require online retailers to collect the taxes.
More recently, Texas governor Rick Perry vetoed legislation that would have clarified which online retailers would be required to pay online sales taxes.
Read more: Shopping with Amazon.com Could Make You More Susceptible to an Audit
Learn: Texas Says 'No' To Internet Sales Tax
Just five states to date have enacted legislation requiring online retailers like Amazon to charge their customers online sales tax: Connecticut, Illinois, New York, North Carolina and Rhode Island, according to the Tax Foundation. The organization, which opposes "Amazon" taxes like the one more recently being proposed in Louisiana, has proposed conditions such as exempting in state online sales by brick-and-mortar retailers from collecting state sales tax.
Ask a Question