Banks Commit Over $595,000 in Donations to Joplin Tornado Relief
Banks will devote over $595,000 to the recovery efforts of the devastating tornado that swept across Joplin, Missouri in May.
The tornado that ravaged Joplin, Missouri on May 22 left a path of destruction estimated to cost up to $3 billion worth of damage, according to Eqecat Inc., a catastrophe risk modeling firm.
As of June 1, the official death toll of the disaster was 134 in the city of roughly 50,000 people.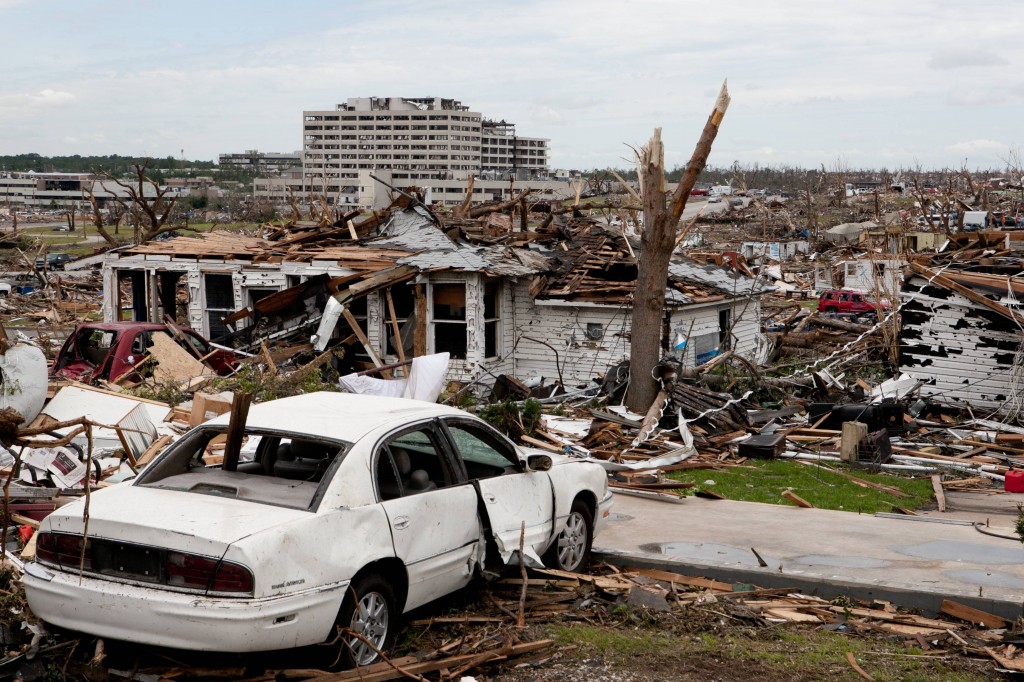 Photo courtesy of Bob Carey/American Red Cross
While a vast number of organizations and the community have dedicated resources to the recovery and relief efforts, banks and financial institutions have been at the forefront of cash donations.
Joplin has been overwhelmed with tangible donations where storage facilities are overstocked with goods, according to Joann Moore, spokeswoman for the American Red Cross, in the Columbia Tribune. Cash donations are the best way to help out, she added.
Banks that have committed cash donations to the Joplin tornado relief efforts:
JPMorgan Chase will commit a total of $225,000 – $100,000 goes to the American Red Cross, $25,000 to the Convoy of Hope, a Missouri-based disaster-response nonprofit, and the bank will match up to $100,000 in employee donations.
Bank of America® will donate a total of $200,000 – $100,000 towards the American Red Cross and another $100,000 will designated for the recovery efforts of basic medical services and reestablishment of homes, schools, and essential facilities.
U.S. Bank donates a total of $100,000 – $50,000 to the Community Foundation of Southwest Missouri-Joplin Recovery Fund, $25,000 to the American Red cross, and $25,000 to United Way.
Commerce Bank donated $50,000 to the Greater Ozarks Regional Chapter of the American Red Cross.
Mid-Missouri Bank donated $25,000 to the Ozarks Food Harvest, which distributes food and necessary personal items.
Southwest Missouri Bank and M&I Bank will each donate $10,000 to the American Red Cross while also setting up a donation fund.
Many other smaller community banks have establishing cash donation collection funds and will match those donations.
If you would like to make a donation to the American Red Cross (tax-deductible), visit www.redcross.org.
Ask a Question