First Financial Bancorp Scoops Up More Than Half of Liberty Savings Bank FSB's Branches
First Financial Bancorp (NASDAQ:FFBC) is poised to buy Liberty Savings Bank FSB's 16 Ohio-based retail banking branches in a move that will expand the Cincinnati-based bank's reach in the state.
Through the deal First Financial will acquire the roughly $346.2 million in deposits Liberty Savings had has of the end of the first quarter, which consisted of about 59% transaction and savings accounts, 30% retail time deposits and 11% jumbo time deposits. First Financial will also acquire $143.3 million of in-market performing loans as part of the transaction, which consist of roughly 38% residential mortgages, 37% commercial real estate and multifamily loans and 20% home equity loans.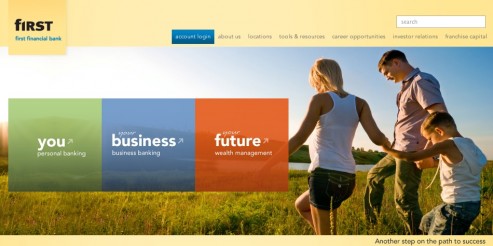 First Financial will also pay a 6.41% net premium on deposit, or $22.2 million through the deal, which is expected to close sometime during the third quarter of 2011.
"This transaction allows us to accelerate our planned growth in the greater Dayton area, one of our key strategic markets, and provides a solid entry point for the Wilmington market where Liberty is well established" said the bank's president and Chief Executive Officer Claude Davis in statement. "The acquisition of this branch network and accompanying loan portfolio provides immediate scale and operating profitability in these markets that would otherwise take several years to accomplish on a de novo basis."
First Financial, which operates more than 100 branches in Ohio, Kentucky and Indiana, had $6.3 billion in assets, $4.1 billion in loans, $5.2 billion in deposits and $708 million in shareholders' equity as of the end of the first quarter. The bank has also claimed to have paid out a cash dividend every quarter since it was formed to serve as the bank holding company for its subsidiary, First Financial Bank, in 1983.
Through the deal Liberty Savings will divest itself of more than half of its branches. The bank, which had 30 branches and $987 million in assets as of the end of the third quarter of 2010, does business in Colorado, Florida, Ohio and South Carolina.
Shares of First Financial's stock traded at $15.12 per share as of late morning on Friday.
Ask a Question