When Calling Your Bank's Customer Service Line Isn't Enough
Even the best of banks can make mistakes and take actions worthy of reprimand, but sometimes it takes more than a call to customer service to have your banking issues resolved.
If you've taken issue with your bank and found its customer service line leaves much to be desired, then you're not alone. Complaints against banks reached a 15-year high in 2010 at over 80,000—all despite measures taken by the federal government to safeguard consumers such as the introduction of the Dodd Frank Act. The areas consumers most frequently took issue with their banks was on overdraft on ATM withdrawals and credit card fees, though complaints in the latter area did decrease significantly since 2009.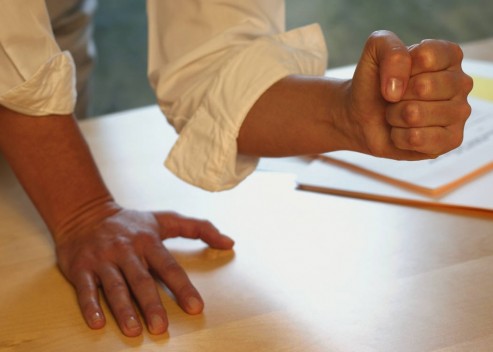 If you're dissatisfied with your bank and believe you've taken every step possible to resolve the issue on your own then you may want to consider filing a complaint. Here's what you should know:
Where Can I File A Complaint?
The Office of the Comptroller is the federal agency vested with hearing your complaints to determine their validity. As it states on the official website, the agency is funded by assessments on national banks rather than from federal funds, and charters, regulates and supervises the more than 1,500 national banks and 50 foreign bank federal branches that exist within the United States. Those institutions account for close to nearly two-thirds of the total assets of all U.S. commercial banks.
For you history buffs out there, here's some background: the agency was established by the U.S Department of the Treasury during the American Civil War in 1863, around the time the U.S. government decided to create a banking system that could issue national currency to fund its war efforts. At the time and since then, the OCC has had the power to supervise those national banks in order to improve their efficiency, encourage competition and ensure the overall stability of the banking system.
How Does the Complaint Process Work?
The OCC's Customers Assistance Group will typically only hear complaints against national banks—that is, banks with the terms 'national,' 'national association' or 'NA' in the title. A complaint can either be filed via regular mail, by fax or online.
Once your form is completed you'll then be assigned a case number and correspondence from the OCC indicating that they've contacted your bank requesting a response. You may then receive a letter from your bank acknowledging the complaint and attempting to address your grievances. If you're not satisfied with the response you've received from your bank then you'll have the opportunity to respond within 30 days to the OCC stating why the bank failed to address your issues. At this point in the game you'll probably also want to include new information to strengthen your case.
Now, all you'll need to do is wait. The complaint process time typically takes about 60 days to complete, though that will obviously vary from case to case. And, if you're not satisfied with the way your case was resolved you can always file an appeal, which consists of two tiers. The first tier allows a consumer to submit new information to CAG Management, while the second and final appeal process is administered by the OCC Ombudsman.
What If My Bank Isn't a National Bank?
If you're bank isn't a national bank then don't worry—you still have a number of options. Those that bank with a federally chartered credit union can contact their state's National Credit Union Association office by letter. The Office of the Thrift Supervision handles complaints against federal and state chartered thrifts, while complaints against state-chartered banks can be either sent to the Federal Deposit Insurance Corporation or the Federal Reserve Board.
It's important to note that the OCC or any other agency cannot take the place of a lawyer, and doesn't give out legal advice. The OCC also doesn't get involved in complaints that are already tied up in the litigation or previously have been.
Recent legislation enacted through the Dodd Frank Act will also make it easier for consumers to voice their complaints against their banks more transparently. The work-in-progress that is now the Consumer Financial Protection Bureau is currently lobbying to make consumer complaints against banks public to increase transparency and help consumers make better banking decisions.
Have you ever filed a complaint against your bank? Were your issues resolved? Let us know in the comments section.
Carolyn Okomo is a personal finance writer and the Tuesday columnist for MyBankTracker.com. You can follow her tweets @CarolynMBT.
Ask a Question