Capital One, General Electric Bid on ING DIRECT
Popular online bank ING DIRECT has reportedly received bids in a sale that may occur this month, according to a media report.
UPDATE: Wall Street Journal just broke the news that Capital One is finalizing negotiations for purchase of ING Direct for $9 billion.
ING Group NV (NYSE: ING) has received bids for ING DIRECT USA, its online banking unit, according to Bloomberg News.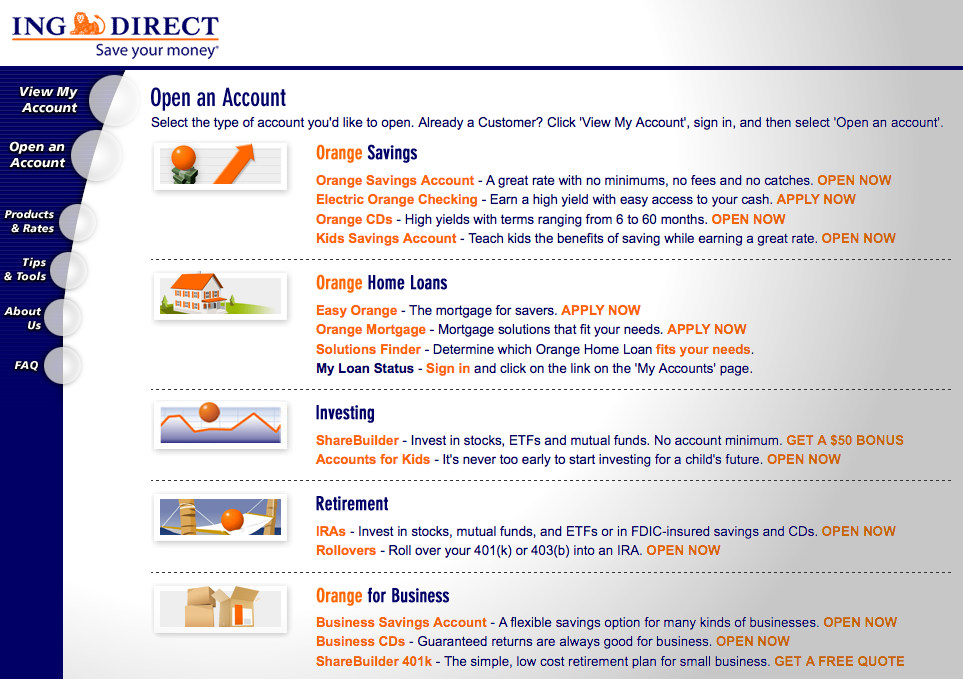 On Tuesday, a Bloomberg report stated that General Electric Co. (NYSE: GE) and Capital One Financial (NYSE: COF) have submitted bids for the online bank, citing anonymous sources close to the talks.
General Electric reportedly made an all-cash bid, while Capital One's offer included stock. The sale is expected to raise roughly $9 billion and could happen as early as this month, according to the report.
Dutch parent ING Group NV is required by the European Union to divest its online banking arm by 2013 as a provision of the $14 billion bailout in late 2008.
Wilmington, Delaware-based ING DIRECT holds over $90 billion in assets and 7.6 million customers. The acquirer of ING DIRECT would also assume possession of the bank's $40.5 billion in mortgage loans and $19.9 billion in mortgage-backed securities.
Other suitors reportedly looking to snap up the popular online bank include CIT Group, Citigroup, SJP National Bank, and Ally Financial.
Read: Ally Bank Talks of Joining Forces With ING DIRECT
There are no indications that discussions have reached the final stages with any of the potential purchasers. Some of the interested buyers have either halted or end further talks of a purchases, according to Bloomberg's unnamed sources.
"The process to prepare a divestment of ING DIRECT USA is continuing," Raymond Vermeulen, an ING spokesman, told Bloomberg.
General Electric and Capital One did not reply immediately to a request for comment.
The fate of competitive savings rates and free interest checking from ING DIRECT remains a mystery – an expected concern of loyal customers, who will have little control over the plans of the eventual buyer.
Ask a Question