Big Banks Compromise Security with Convenience
While Citi is still working to figure out exactly how their security was breached, many financial institutions are taking it as an indicator that it's time to increase internet security.
On Thursday, July 10, Citigroup announced that their system had been breached and nearly 200,000 customer credit card accounts were hacked. The customer information compromised included; names, emails, account numbers and contact info.
Read: Citi Credit Card Customer Information Hacked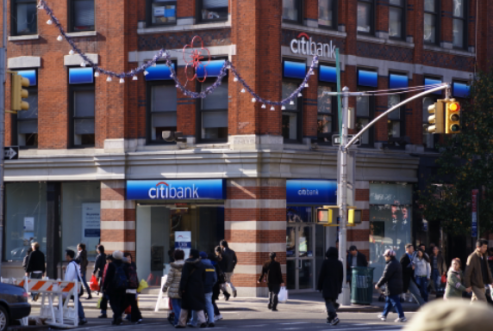 Although the announcement came in mid-June, Citi had known about the breach since early May — an issue that may cause the bank legal problems later on. The bank said the hack affected 1% of its 21 million North American credit card customers. They are currently working to get replacement cards sent out.
At almost $20 a piece, Citi will have to front a hefty chunk of change — on top of all their other soon-to-be expenses.
Big Banks Not Doing Enough
Citi's credit card breach has definitely sent a shock through the financial industry. Although there have been small breaches here and there, Citi's is the first of this caliber.
It seems that cyber-hacking is becoming a growing trend among criminals as reports of data breaches pile up; Sony, Michaels, Capital One and plenty more. The problem with these types of criminals is they are very intelligent and hard to track down, they also target banks because they clearly hold the most valuable information. Up until recently, Banks had satisfactory methods of securing data, even Citi had an extensive security network.
This latest scare has grabbed the attention of regulators and government officials alike, pressuring banks to up their security. Although having the strongest security measures possible seems like a no-brainer for banks, there are a couple of hindrances that come into play.
For one, the cost of increasing security is off-putting for banks, especially because all of the proposed regulations that may result in revenue cuts such as the Durban amendment and the C.A.R.D Act. Without an immediate and visible threat of being hacked, many banks undervalued the importance of security.
The second issue that comes into play is customer convenience. With the trend in mobile banking growing, consumers are becoming used to having their bank accounts at their finger tips. Increasing security would mean more login requirements, more passwords and identification numbers — an inconvenience when compared to the simple system currently used.
According to spokesperson Sean Kevelighan, "Citi has implemented enhanced procedures to prevent a recurrence of this type of event."
Ask a Question