doxo: Paperless Bill Consolidation in the Cloud
Now open to everyone, doxo allows consumers to consolidate and pay their electronic bills all in one location.
The trend towards paperless bills has been a cost-saving shift for companies and a convenient, eco-friendly approach for consumers. Opting for paperless statements and using online bill pay has been available to consumer for quite some time, and it's one method of going green.
It still remains a tedious task to keep track of the billing statements and payment receipts that hit the email inbox and, it is easy to forget a bill that gets buried as more emails fill up the inbox.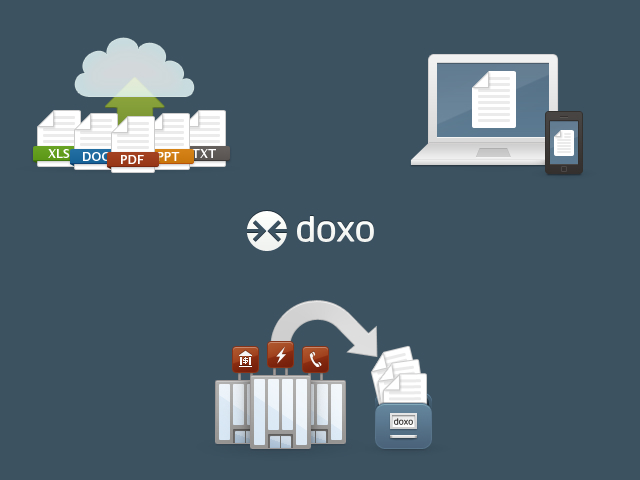 With doxo, consumers are offered a digital file cabinet in the "cloud", where bills, statements, receipts, and other important documents are stored and backed up. Toss in native doxo Desktop and iPhone applications and these documents can be accessed at home or on-the-go.
Account usernames, passwords, and contact information are readily available for each company saved on to doxo. You can set your doxo account to notify you via email or SMS as bill reminders.
Several providers that have already joined the doxo network will allow customers to directly pay the bills that arrive on their doxo file cabinet. This way doxo becomes a cloud-based, paperless bill center so consumers have only one place to visit versus tracking multiple billing statements on their email accounts. This is what sets doxo apart from all the other companies offering a cloud-based storage service (e.g. Dropbox).
Currently, the biggest name that has partnered with doxo is Sprint, with several other smaller regional businesses in the mix. In order for doxo to gain traction, collaboration with major network partners — such as AT&T, Verizon, and major credit card issuers — is vital to the widespread adoption by consumers.
Do you see yourself using doxo if a majority of your providers joined the network?
Ask a Question