If You're Looking For Summer Work Try Food Service
While many U.S. industries have put a hold on hiring, the restaurant industry seems to doing just the opposite — adding nearly 500,000 jobs across the United States according to the National Restaurant Association.
The U.S. restaurant industry is expected to add 425,000 jobs this summer—the strongest results seen by the industry since 2007 and a 4.6% bump from employment levels recorded this past March. The NRA also reported that the industry would grow its labor force by 1.3 million in the next decade.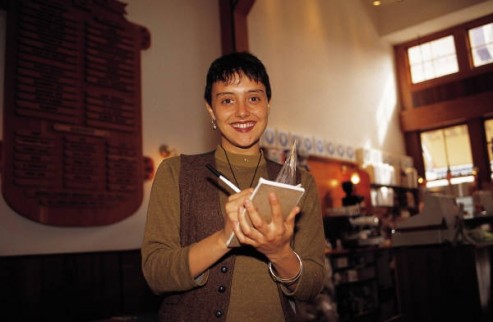 Every additional $1 million in sales generated by the restaurant industry creates 34 new jobs for the economy according to the NRA. The states expected to add the most jobs within the industry are New York (39,700), California (35,100), Massachusetts (27,100) and New Jersey (23,200).
Restaurants generally begin hiring for the summer season as early as April, and peak in June, July and August. More than 90% of restaurant jobs in the United States are run by small businesses with less than 50 employees.
Click here to view a pdf with each U.S. state's summer employment projections.
The U.S. Restaurant Industry at a Glance:
The restaurant industry is second only to the construction sector and employs 10% of all U.S. workers according to the NRA's study. Those working in the sector were paid an average of $11.69 per hour and worked an average of 25.1 hours per week according to the U.S. Bureau of Labor Statistics.
How much you make will, of course, depend on what your particular role is. As of 2010, managers and first-line supervisors made a median wage of $30,930—the highest of any role tracked by the BLS and about $8,100 more than restaurant cooks, who ranked second. Servers came in third place with a median annual wage of $20,500 while fast food cooks followed at $18,480 and combined food preparation and serving workers in both restaurants and fast food chains made the least at $18,070.
Ask a Question