Deficit Reduction Meetings Increased by Biden
Talks of the deficit reduction have been stagnant as Democrats and Republicans alike try to figure out the best way to handle the debt ceiling. As the Aug. 2 deadline looms the potential for financial ruin comes along with it.
This past Thursday, members of both parties met to take a closer look at how taxes could be utilized to help reach a solution. The deficit reduction group was led by Vice President Joe Biden.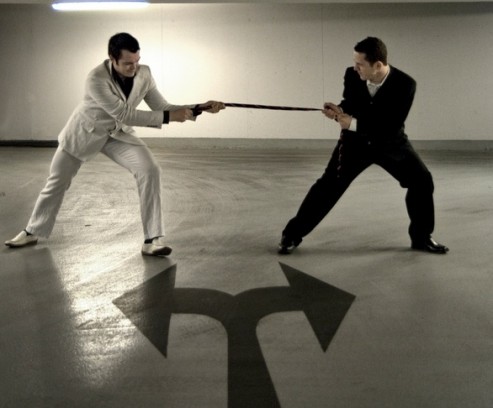 Read: The Big Debt Debate: 6 Things to Know
One of the reasons there has been an undertone of urgency in these meetings is due to the most recent jobs report. House Majority Leader Eric Cantor brought up the issue by telling reporters, "We believe that much of the problem surrounding the lack of job creation and growth in this country has to do with the fact that there isn't a credible plan to manage down the debt and deficit in this country."
This is a sentiment many in Washington are sharing; the economic recovery will not be back on track once there is a plan in order for attacking the growing deficit problem. There are two sides when it came to the tax issue, Treasury Secretary Timothy F. Geithner believes that an increase in revenues is the best way to kick-start the decrease in our nation's deficit, but Cantor did not agree with this proposal. Cantor believes that increasing taxes will prove to be a negative move for the economy and could slow job growth even more.
Check Out: Congress Procrastinates with Debt Ceiling
Although Cantor gave a statement to reporters, many other congressmen avoided the press as they left the meeting last Thursday. The overarching issue both parties are battling is whether or not to increase the $14.3 debt limit before the August deadline.
Unfortunately, with every meeting that passes it doesn't seem like a solution is anywhere in sight. Details remain murky from this past meeting, but earlier last week Obama did propose continuing certain stimulus packages directly tied with tax increases. Both parties were skeptical of this plan, but certain senators thought it was a worthy topic of discussion.
It has not yet been released whether or not this is something Biden plans to discuss during his deficit reduction meetings. This meeting was the start of a series of meetings set to take throughout the rest of this week, June 14, 15, 16. This increase in meetings is a stark change from the six scheduled in the past month.
Ask a Question