Visa Inc. Mobile Wallet Service Gets an Upgrade
To support the growth of its mobile wallet platforms around the world Visa Inc. has acquired the world's largest mobile financial services companies Fundamo and signed a long-term commercial agreement with Monitise plc.
Through Visa's asset purchase agreement the credit card issuer will pay $110 million in cash to acquire Cape Town-based Fundamo, which provides mobile banking services to unbanked or underbanked global consumers. Through the partnership Visa (NYSE:V) will now expand its mobile banking services like person-to-person payments, bill payment and branchless banking to customers in Africa, Asia, and Latin America.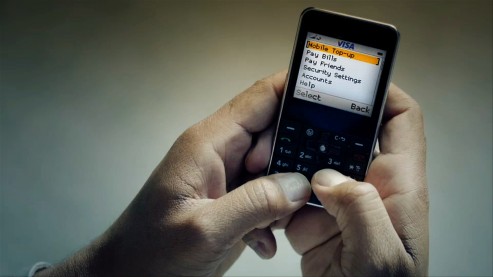 Fundamo, a privately-held company founded in 2000, was originally backed by investors Sanlam Life Insurance Ltd., and investment holding company Remgro Ltd. and HBD Venture Capital. The company's various mobile service deployments across the world give it access to more than 180 million consumers with mobile financial services, according to the company.
Visa Takes Mobile Banking Services to the Next Level:
Visa also announced yesterday that it would be partnering with Mobile Money services provider Monitise, based in the United Kingdom, in a five-year partnership that will expand mobile banking services for Visa cardholders in North America. Visa will also launch mobile banking services for its debit and prepaid card processing platforms through its partnership with Monitise, which expects to make more than $10 million within the first three years of its deal with Visa.
Visa announced earlier in May its launch of a new mobile payments platform, called payWave. The revamped service differs from Visa's previous mobile wallet in that it will allow Visa cardholders to consolidate their multiple Visa and non-Visa payment accounts on their smartphones, through traditional eCommerce routes and on social media sites like Facebook.
Read: Visa Launches Next Generation Digital Wallet Service
At the time, Visa indicated it would first roll out the new services to customers in North America and later introduce versions of the service to other global markets.
Ask a Question