PayPal Moves Into Travel, Pairs With BookIt.com
Although PayPal's Parallel Payments has been in existence since 2009, BookIt.com has become the first online travel company to implement the system, allowing customers to book an entire trip through PayPal in one transaction.
BookIt.com offers a full range of services including vacation packages, airfare, hotel reservations, car rentals, cruises and even excursions from a vast selection of hot destinations both domestically and internationally. With this new payment feature, people will be able to purchase an entire vacation with just one click signaling one transaction.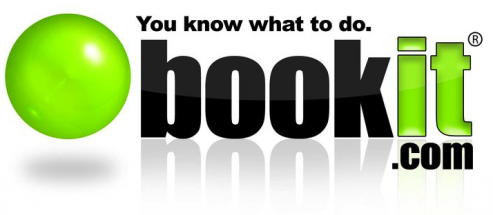 "Working with PayPal allows us to offer travelers a seamless and secure way to pay without having to input credit card or bank account numbers each time they complete a booking," said Tom DiBacco, VP Business & Finance of BookIt.com.
How it Works
Parallel Payments will essentially act as an "Express Checkout" lane for buyers, allowing them to securely pay multiple merchants online for all their travel needs. BookIt.com, like most online travel agency marketplaces, offers you the ability to book all the legs of your vacation on one site. Now with Parallel Payments you can purchase them together as well using PayPal as the financial intermediary.
Read: PayPal Wants to Control Money Movement
After you book airline tickets and make hotel and car rental reservations that are hosted on the site, add PayPal as the payment method. When you purchase the package, BookIt.com will provide you with a consolidated order on the PayPal Review page, summarizing the expenses, itineraries, and other relevant details. You will see travel information, including cancellation and other fees when applicable, directly from the supplier on the Transaction Details page as well as in an email message.
Further implications
The amalgamation of purchases from PayPal provided on BookIt.com parallels the move people are making when it comes to purchasing, and indeed almost everything they do, online. With the advent of the Google Wallet and similar all-in-one tools, merchants must streamline their services and make them as simple and as quick as possible to retain their customers. BookIt.com is making that step.
Ask a Question